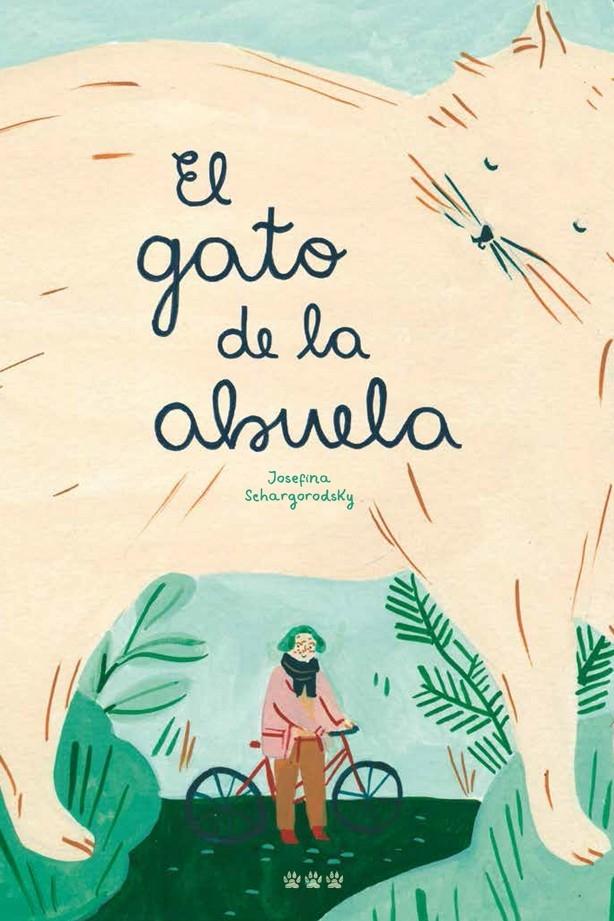 El gato de la abuela
Josefina Schargodorodsky
EDITORIAL: EDICIONES TRES TIGRES TRISTES
EAN: 9788494730474
COLECCIÓN: FONDO
IDIOMA: CASTELLANO
Fecha de edición: 31-08-2018
14.42 €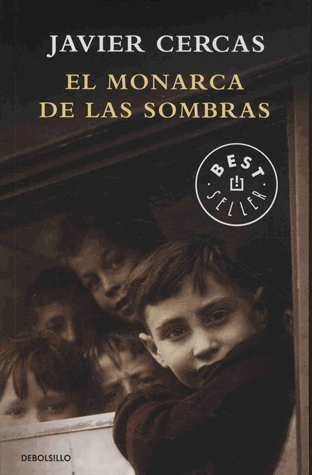 El Monarca de la sombras
Javier Cercas
DEBOLSILLO COLECCIÓN: BEST SELLER
EAN:9788466344142 IDIOMA: CASTELLANO
Materia: FICCION CONTEMPORANEA
Fecha de edición:07-06-2018
12.45 €
Más de quince años después de la publicación de Soldados de Salamina, Javier Cercas regresa a la Guerra Civil con una novela más íntima y personal, que indaga en el pasado más incómodo de su familia.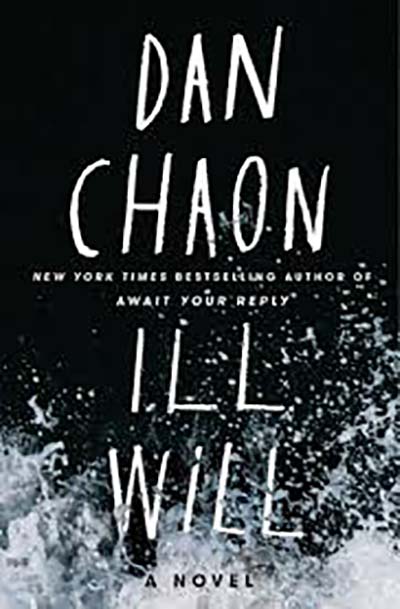 Ill Will 

Dan Chaon
ISBN: 0345476050
Publisher: Ballantine Books
US SRP: $17.00 US
Binding: Paperback
Pub Date: January 09, 2018
"Powerful . . . Chaon is one of America's best and most dependable writers, and in the end, Ill Will is a ruthlessly 'realistic' piece of fiction about the unrealistic beliefs people entertain about their world." --Los Angeles Times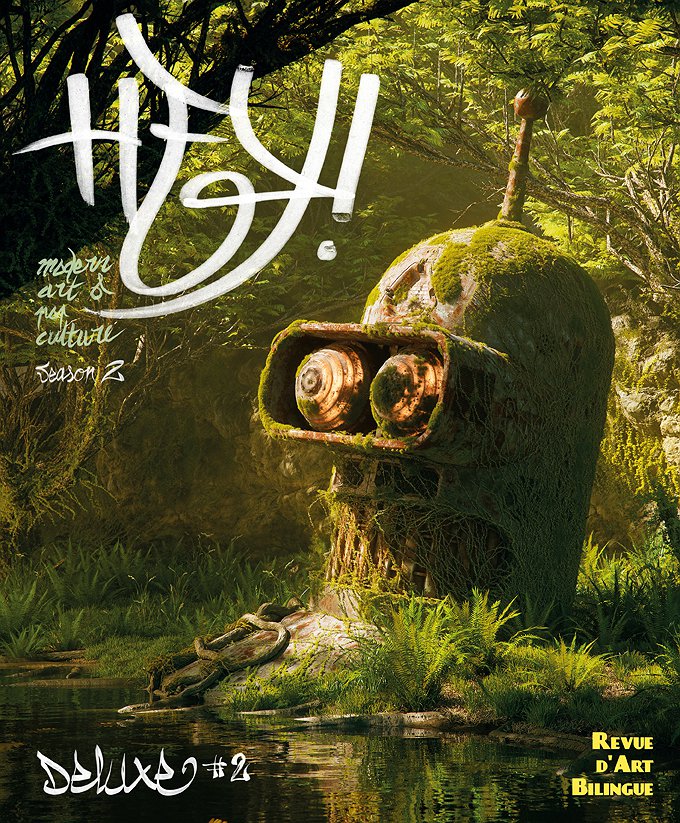 Hey ! : modern art & pop culture : deluxe, n° 2
Revue
Paru le 19 septembre 2018
1 vol. (314 p.) ; illustrations en couleur ; 29 x 24 cm
ISBN 978-2-490097-05-0
Editeur
Hey ! Modern art et Pop culture, Paris
Edition bilingue français-anglais
Broché
44,50 €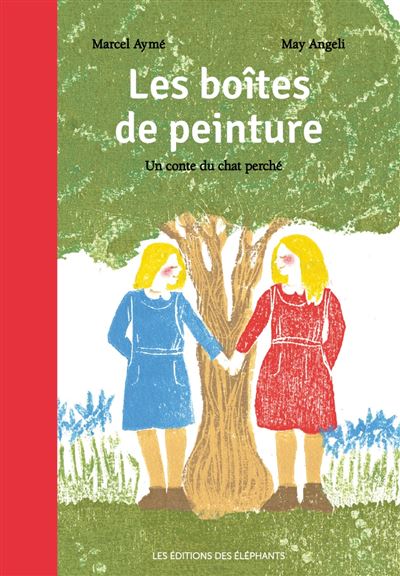 Un conte du chat perché – Les boîtes de peinture 
Marcel Aym
Illustrations May Angeli
Paru le 20 septembre 2018
1 vol. (48 p.) ; illustrations en couleur ; 30 x 21 cm
ISBN 978-2-37273-056-3
Editeur : Editions des éléphants
Cartonné
15 €
Delphine et Marinette ont reçu en cadeau de l'oncle Alfred des boîtes de peinture.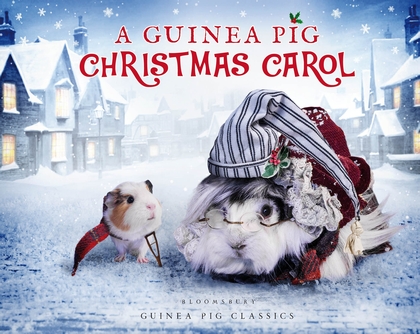 A Guinea Pig Christmas Carol
Charles Dickens, Tess Newall, Alex Goodwin
ISBN: 9781526601452
Classics Edition Bloomsbury
06-sept.-2018
Classifications: Humour
7.99£
Charles Dickens' classic Christmas story of the season's capacity for individual redemption is transposed to a guinea pig world, in this adaptation from Tess Newall and Alex Goodwin.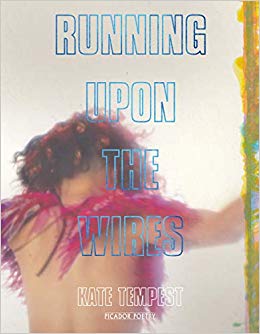 Running Upon The Wires
Kate Tempest
ISBN: 9781509830022
Publisher:Pan Macmillan
Imprint:Picador
Format: Book / Trade Paperback 
Publication Date:06-sept.-2018
Poetry
9.99£
The leading poet of her generation returns with a deeply personal third collection, Running Upon The Wires.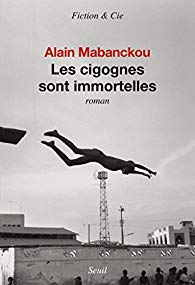 Les Cigognes sont immortelles
Alain Mabanckou
Seuil
Fiction & Cie
1 vol. (292 p.) ; 21 x 15 cm
16/08/2018
19,50 €
A Pointe-Noire, dans le quartier Voungou, Michel, un collégien, a une réputation de rêveur. Mais l'assassinat à Brazzaville en 1977 du président Marien Ngouabi n'est pas sans conséquences pour le jeune Michel, qui fait l'apprentissage du mensonge. Une fresque du colonialisme, de la décolonisation et de l'impasse dans laquelle se trouve le continent africain.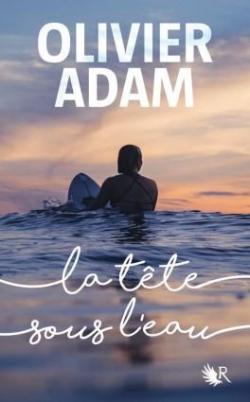 La Tête sous l'eau
Olivier Adam
R. Laffont
1 vol. (217 p.) ; 22 x 14 cm
23/08/2018
15 €
Antoine retrouve avec soulagement sa sœur Léa, enlevée et séquestrée pendant plusieurs mois. Pendant sa disparition, la famille a volé en éclats, leurs parents se déchirent et l'oncle Jeff ne va pas mieux. Désemparé, Antoine cherche à préserver sa sœur, qui ne dit rien de son épreuve.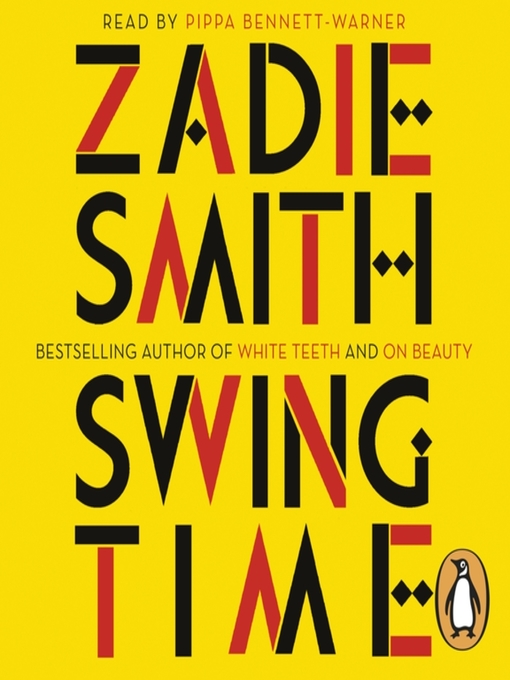 Swing Time
Zadie Smith
166 In Stock
Format: Paperback
ISBN: 9780141036601
Publisher: Penguin Books Ltd
06/07/2017 8.99£ 40%

Paperback edition of the latest novel from the author of "White Teeth" and "NW", who has won the Baileys Prize and been shortlisted for the Man Booker Prize. The story of two girls who take very different paths in life, it's a novel of friendship, music and identity. "Pitch-perfect, masterful and sophisticated", Telegraph.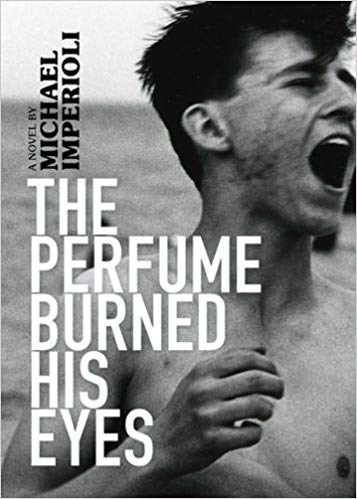 Perfume Burned His Eyes
Michael Imperioli
9781617756207
Akashic Books, U.S.
05-avr.-2018
Country of Publication:UNITED STATES
19.99£ 40%

From star of The Sopranos Michael Imperioli. A bereaved sixteen-year-old boy is transplanted from Queens to Manhattan where he befriends Lou Reed, becoming a kind of assistant to the musician. A drug-addled and artistic coming-of-age follows.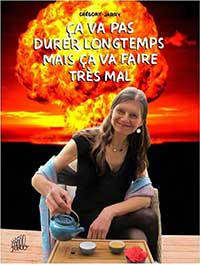 Ça va pas durer longtemps mais ça va faire très mal
Grégory Jarry
Ed. flblb - Juin 2017 - Fr.
99 p. - 21 x 28 cm - 104 pages couleur
ISBN 9782357611276 - 15,00 €
Le retour du roman photo pour notre plus grand bonheur !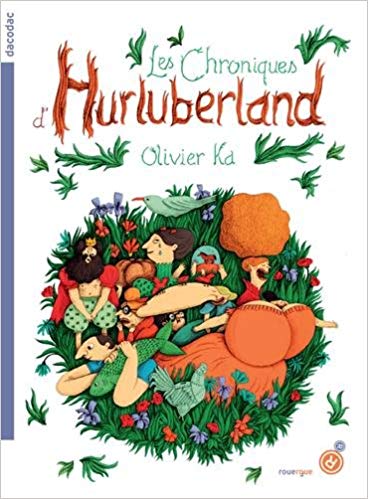 Les chroniques d'Hurluberland vol.2
Olivier Ka
Ed. Le Rouergue - Fr.
144 p. - 13 sept. 2017 - ill N&B - 19 x 14 cm
ISBN 9782812614392 - 19,00 €
Truculent ! Olivier Ka ou l'art de conter des histoires pleines de magie, d'humour et de fantaisie...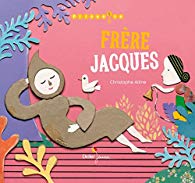 Frère Jacques
Christophe Alline
Ed. Didier Jeunesse - 7 juin 2017 - Fr/esp/uk/ital
20 p. - ill. couleur - 23 x 24 cm
ISBN 9782278085347 - 11.50 €
La célèbre comptine en quatre langues, superbes illustrations empruntes de douceur et de poésie...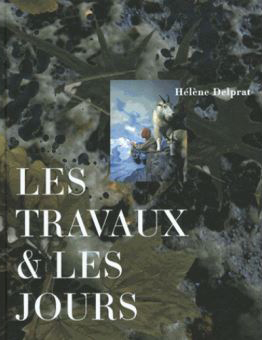 Hélène Delprat, les travaux et les jours
H. Delprat, J. de Loisy, G. Cogeval
Ed. Dilecta - 15 sept. 17 - Fr
1 vol. broché - ill. couleurs - 31 x 24
ISBN 9782373720426 - 45,00 €
Un panorama de l'œuvre de la peintre française et des essais sur l'évolution de son travail récemment exposé à la Maison Rouge.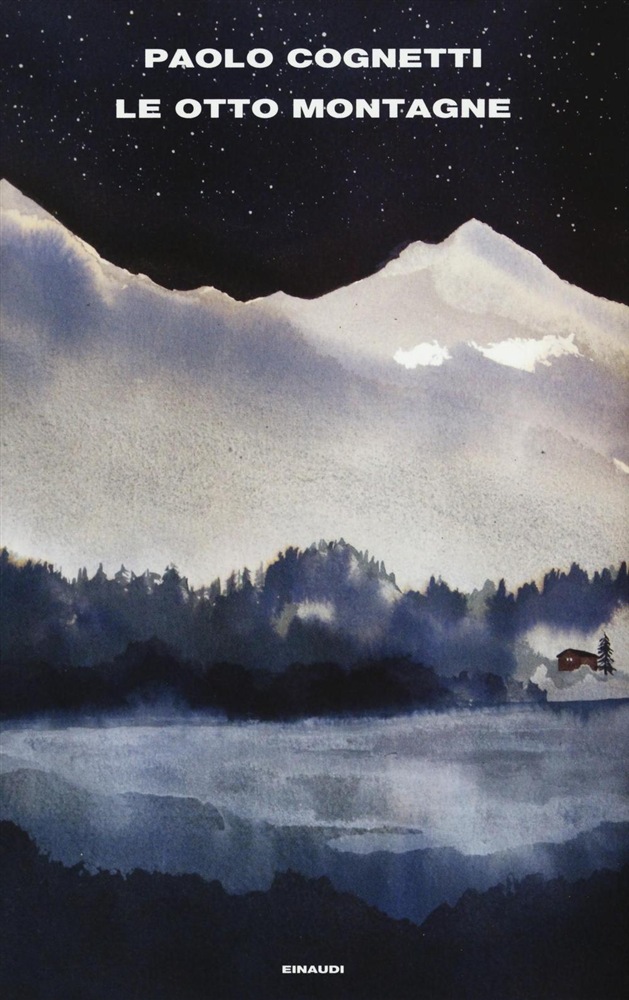 Le otto montagne
Paolo Cognetti
Ed. Einaudi - Nov 2016 - Italiano
ISBN 9788806226725 - 180 p. - 18,50 €
Premio Strega 2017 salué unanimement par la critique. Premier roman. Sort en français fin août 2017.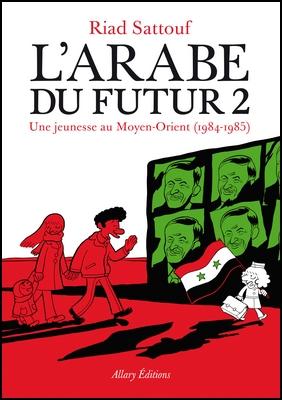 L'Arabe du futur – tomes 1, 2 et 3
Riad Sattouf
Ed. Allary - Oct 2017 - broché sous étui
3 volume ill. en noir et couleur
ISBN 9782370731524 - 62,70 €
En attendant encore et toujours la suite impatiemment, un très beau coffret pour les fêtes de fin d'année...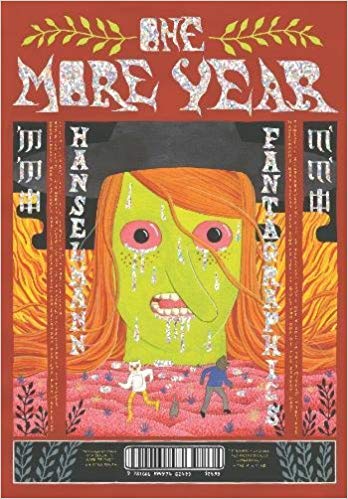 One more year
Hanselmann Simon
Ed. Fantagraphics books - June 2017
Hardcover - 200 pages - US
ISBN 9781606999974 - $ 24.99
The latest graphic novel in the New York Times best-selling comic series with the adventures of Megg & Mogg, a witch and her cat familiar, now joined by Owl and Werewolf Jones.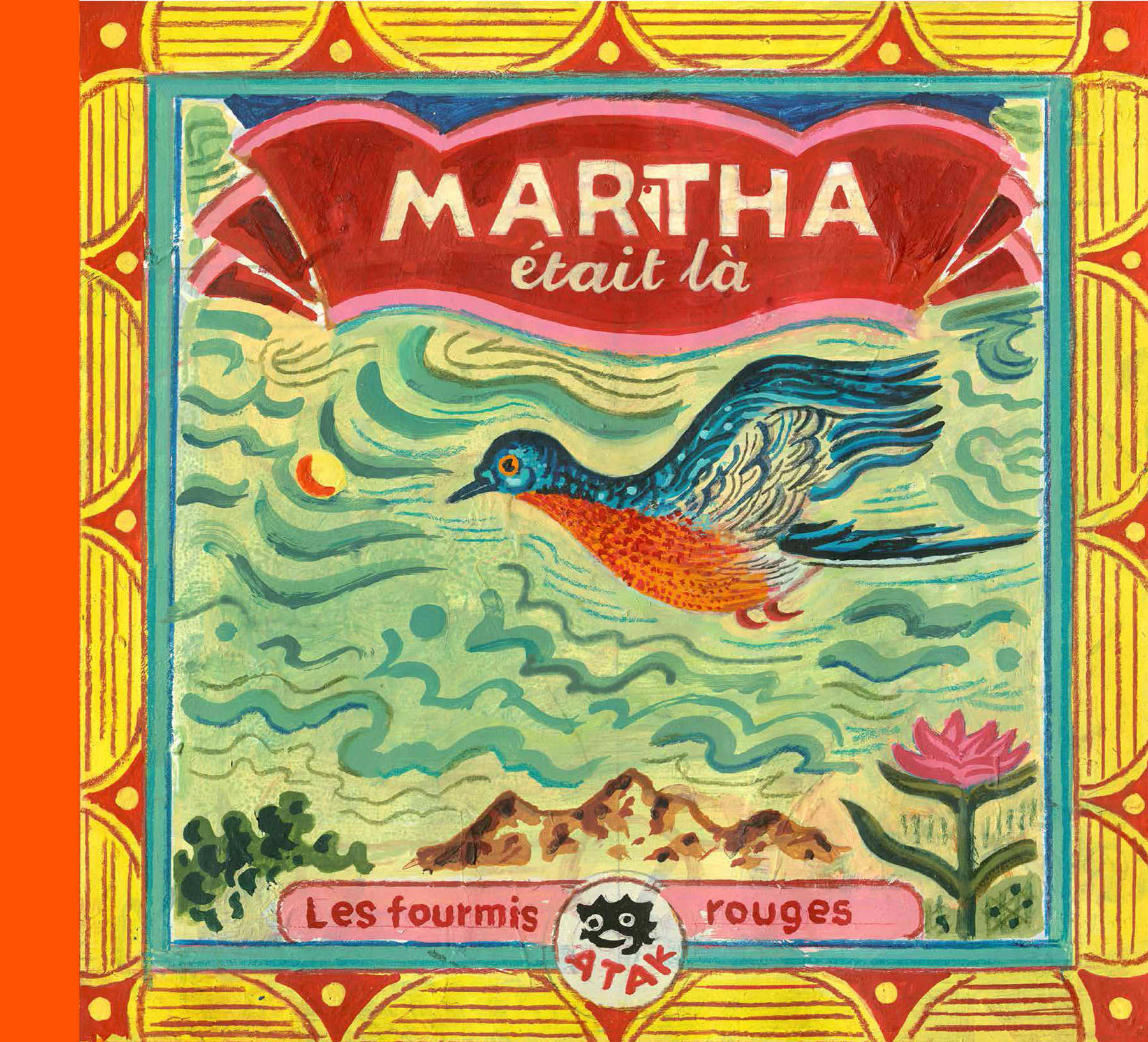 Martha était là
Attak
Ed. Les Fourmis rouges - 16 juin 2016 - Fr
40 p. - ill. couleur - 30 x 27 cm
ISBN 9782369020585 - 18.90 €
Dans ce conte écologique, Attak interroge le rôle de l'homme dans l'extinction des espèces... Ses peintures à la gouache aux couleurs flamboyantes illustrent à merveille ce texte d'une grande richesse.