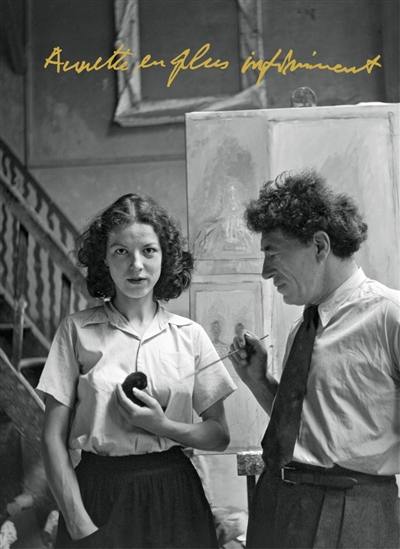 Annette & Alberto Giacometti : Annette en plus infiniment
sous la direction de Thierry Pautot
Éditeur Fage éd.
Distributeur Harmonia mundi
Collection Institut Giacometti
Relié; 1 vol. (144 p.); illustrations en noir et en couleur; 23 x 17 cm
Edition bilingue français-anglais
EAN 9782849757475
22 août 2023
26,00 €
A. Giacometti rencontre Annette, fille d'instituteur qui fait des études de secrétariat, en 1943 à Genève. Le couple se marie six ans plus tard. Dès lors, la jeune femme devient la muse du sculpteur.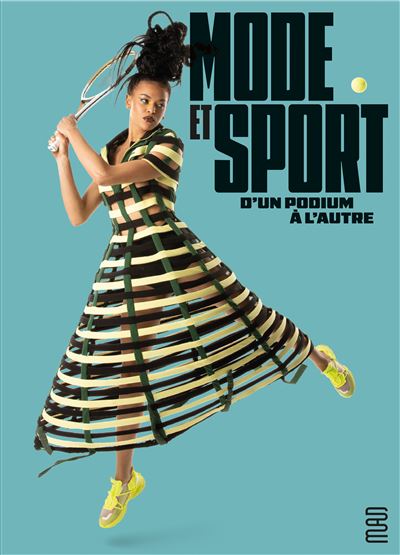 Mode et sport : d'un podium à l'autre
sous la direction de Sophie Lemahieu Clémentine Bénâtre, Juliette Bernard, Victoire Debreil et al.
Catalogue de l'exposition "mode et sport. D'un podium à l'autre" présentée au musée des Arts décoratifs, à Paris, du 20 septembre 2023 au 7 avril 2024
Éditeur Arts décoratifs
Distributeur Belles lettres diffusion-distribution
Documents, essais / Catalogues d'exposition
Relié; 1 vol. (244 p.); illustrations en noir et en couleur; 31 x 22 cm
EAN 9782383140177
Tout public
15 septembre 2023
49,00 €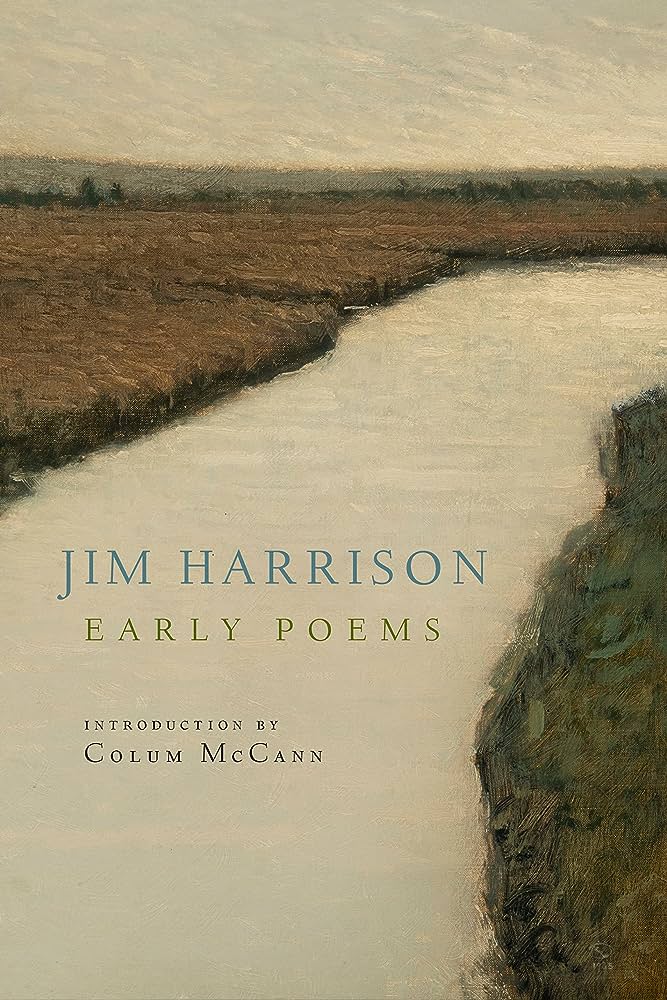 Jim Harrison: Early Poems
Harrison, Jim (Author) , McCann, Colum (Introduction by)
Publisher: Copper Canyon Press
Binding: Paperback
Pub Date: August 08, 2023
EAN: 9781556596803
US SRP: $25.00 US INGRAM US



"A collection of poems by Jim Harrison, edited by Joseph Bednarik"-"This is poetry worth loving, hating, and fighting over." ―New York Times Book Review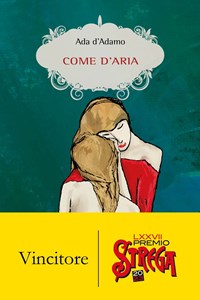 Come d'aria
di D'Adamo Ada
Editore: Elliot
Collana: Scatti
Tipologia: Brossura
Livello specializzazione: di base
Data pubblicazione: 13/01/2023
Pagine: 144
Soggetto: NARRATIVA CONTEMPORANEA
15,00 € CENTRO LIBRI


PREMIO STREGA 2023. Un racconto di straordinaria forza e verità, in cui ogni istante vissuto è offerto al lettore come un dono.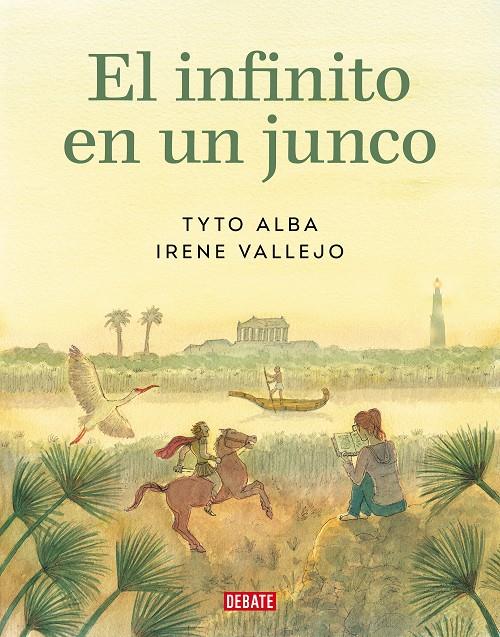 EL INFINITO EN UN JUNCO EDICION GRAFICA
IRENE VALLEJO ill. TYTO ALBA
ED. DEBATE
COLECCIÓN: ENSAYO Y PENSAMIENTO
IDIOMA: CASTELLANO
Fecha de edición: 21-09-2023
NOVELAS GRAFICAS: LITERARIAS Y MEMORIAS
EAN: 9788419399151
Nº páginas 192
Medidas 1900 x 2600 mm
Edad Recomendada: General
23.94 € CELESA

La adaptación gráfica del ensayo revelación de nuestro tiempo, traducido a 35 idiomas, y con más de un millón de ejemplares vendidos en todo el mundo.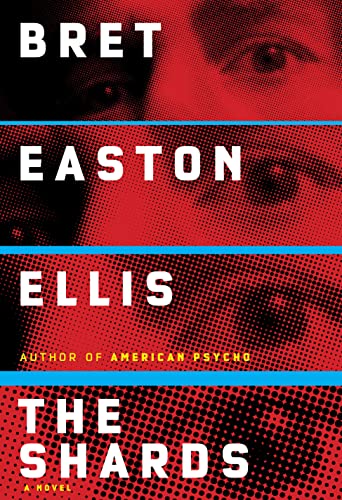 The Shards
Bret Easton Ellis
ISBN: 059353560X EAN: 9780593535608
Publisher: Knopf Publishing Group
Binding: Hardcover
Pub Date: January 17, 2023
$30.00 US

A story about the end of innocence, and the perilous passage from adolescence into adulthood, set in a vibrantly fictionalized Los Angeles in 1981...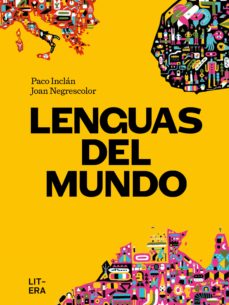 LENGUAS DEL MUNDO
INCLAN, PACO & NEGRESCOLOR, JOAN (Ilustrador)
EDITORIAL: LITERA
EAN: 9788412585162
COLECCIÓN: FONDO
Encuadernación Cartoné
Nº páginas 64
Medidas 240 x 320 mm
IDIOMA: CASTELLANO
Fecha de edición: 15-03-2023
HISTORIAS REALES INFANTILES
22.12 €

En el mundo hay miles de lenguas. Y cada una guarda un tesoro en sus palabras, expresiones, historias, juegos. Lenguas muy habladas, pero también muy poco habladas, incluso lenguas que se dejaron de hablar y se han recuperado. Lenguas silbadas, inventadas, prohibidas, de signos... Miles de lenguas y Ilustraciones increibles..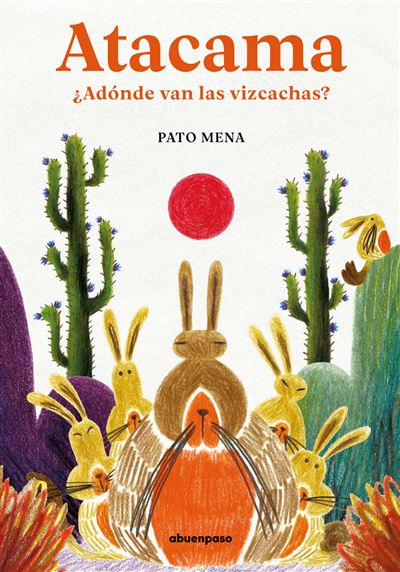 Atacama. ¿Adónde van las vizcachas?
Pato Mena
Ed a buen paso
Marzo 2023
Tamaño16 x 22.9 cm
Número de páginas 48
Encuadernación Cartoné
ISBN 9788417555887
PVP 14,00€

Descubre la maravilla y la biodiversidad del desierto de Atacama, los animales que lo habitan, sus colores, sus paisajes y su majestuoso cielo nocturno...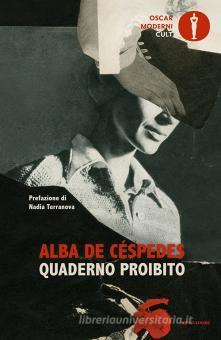 Quaderno proibito
Alba de Céspedes
Codice Ean: 9788804750048
Editore: Mondadori
Collana: Oscar moderni. Cult
Tipologia: Brossura Tascabile
Data pubblicazione: 19/04/2022
Pagine: 264
Soggetto: NARRATIVA MODERNA
13.50 €
Pubblicato a puntate tra il 1950 e il 1951, e un anno dopo in volume, "Quaderno proibito" è considerato il capolavoro di Alba de Céspedes, un libro che è testimonianza storica di un'epoca e tributo a una generazione pre-femminista decisiva per tutte le rivoluzioni successive; ma soprattutto una magistrale prova letteraria capace di svelare l'identità, frammentata e mutevole, dell'essere umano.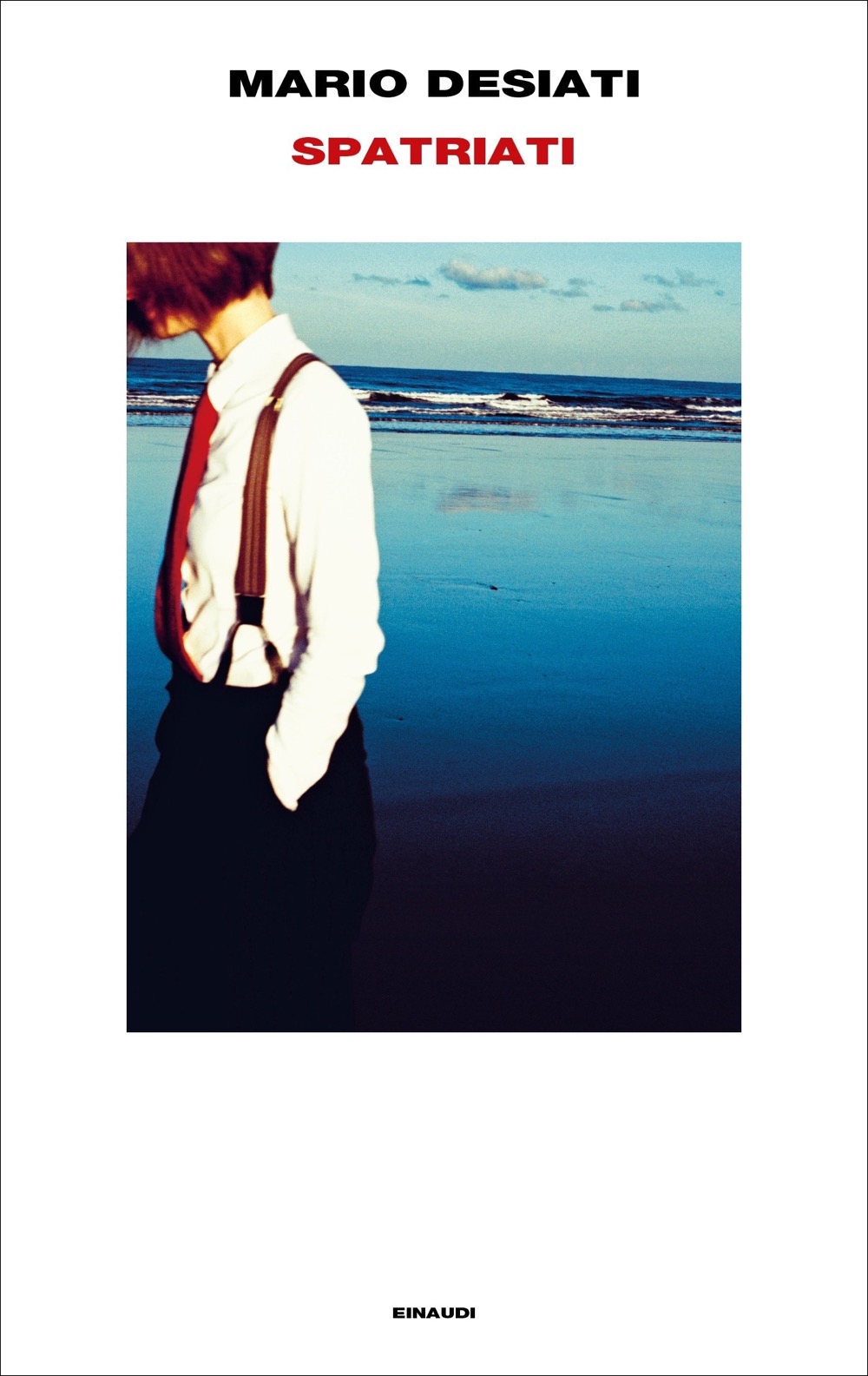 Spatriati
Mario Desiati
Ean: 9788806247416
Editore: Einaudi
Collana: Supercoralli
Tipologia: Rilegato
Data pubblicazione: 27/04/2021
Pagine: 288
Prezzo: 20,00 €

Claudia è solitaria ma sicura di sé, stravagante, si veste da uomo. Francesco è acceso e frenato da una fede dogmatica e al tempo stesso incerta. Lei lo provoca: lo sai che tua madre e mio padre sono amanti? Ma negli occhi di quel ragazzo remissivo intravede una scintilla in cui si riconosce. Da quel momento non si lasciano più. A Claudia però la provincia sta stretta, fugge appena può, prima Londra, poi Milano e infine Berlino, la capitale europea della trasgressione; Francesco resta fermo e scava dentro di sé. Diventano adulti insieme, in un gioco simbiotico di allontanamento e rincorsa, in cui finiscono sempre per ritrovarsi. PREMIO STREGA 2022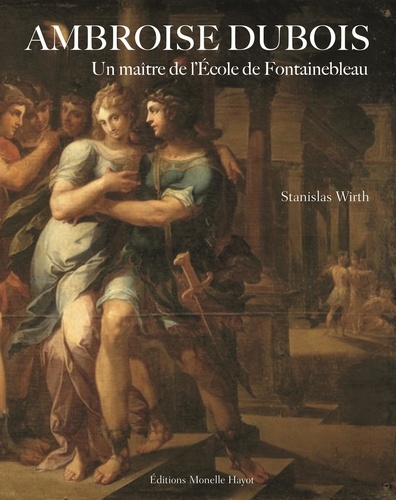 Ambroise Dubois : un maître de l'École de Fontainebleau
Stanislas Wirth
Editeur M. Hayot
Distributeur Belles lettres diffusion-distribution
1 vol. (368 p.) ; illustrations en noir et en couleur ; 30 x 24 cm
ISBN 979-10-96561-37-7
Beau livre d'art
À paraître le 9 septembre 2022
Relié 75,00 EUR
Cette étude consacrée à la vie et à l'œuvre d'Ambroise Dubois précise la position de ce peintre d'origine flamande dans le jeu social et professionnel parisien et bellifontain au tournant du XVIIe siècle, que ce soit vis-à-vis de la cour ou des autres artistes de l'École de Fontainebleau. Elle permet d'appréhender le succès de son insertion dans le paysage artistique français sous Henri IV.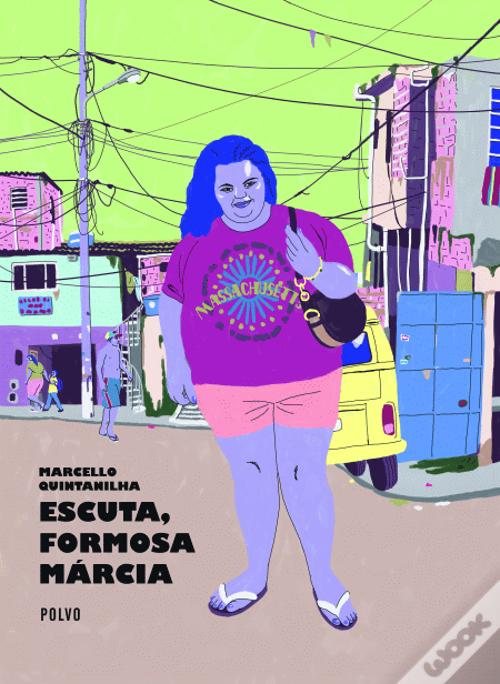 Escuta, Formosa Márcia
Marcello Quintanilha
ISBN 9789899084025
Editor: Polvo
Language: Português
Size: 190 x 258 x 11 mm
Format: Paperback
Pages: 128
Novembro de 2021.
PRIX: 21,60€ MIDWAY

Prémio Melhor Álbum no Festival de Angoulême 2022. Neste seu último livro, Marcello Quintanilha mergulha-nos em mais uma das suas histórias "slice of life" contada com a simplicidade e mestria adequadas. Adequa, igualmente, o seu desenho e cor, de modo a fazer o que melhor faz: servir a narrativa.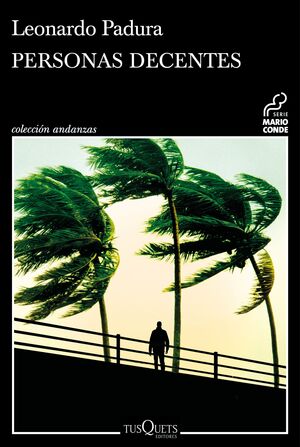 PERSONAS DECENTES
LEONARDO PADURA
EDITORIAL:TUSQUETS Dto. (26.00%)
EAN:9788411071604
COLECCIÓN:ANDANZAS
IDIOMA:CASTELLANO
Fecha de edición: 30-08-2022
22.02 €

Un nuevo caso del investigador Mario Conde, ambientada en La Habana en un momento de máxima efervescencia por la visita de Barack Obama, un concierto de los Rolling Stones y un desfile de Chanel...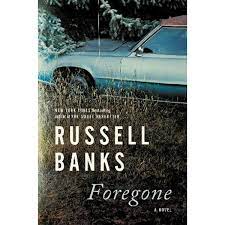 Foregone
Russell Banks
EAN: 9780063036765
Publisher: Ecco Press
US SRP: $17.99 US INGRAM
Binding: Paperback
Pub Date: March 15, 2022
A septuagenarian leftist documentary filmmaker gives a last interview from his mythologized life to a former star student to whom he discloses his experiences as a draft dodger who fled to a new life in Montreal... "Furiously driven. . . . Banks's prose has remarkable force to it."New York Times Book Review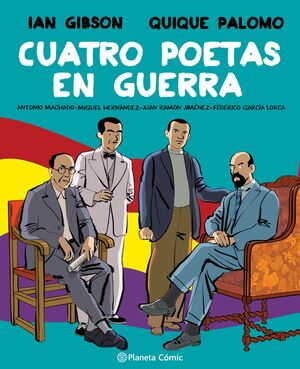 CUATRO POETAS EN GUERRA NOVELA GRAFICA
GIBSON, IAN/ PALOMO, QUIQUE
GIBSON, IAN/ PALOMO, QUIQUE
EDITORIAL: PLANETA COMIC
EAN: 9788491749998
COLECCIÓN: NOVELA GRAFICA
IDIOMA: CASTELLANO
Fecha de edición: 30-08-2022
NOVELAS GRAFICAS: HISTORIAS REALES Y NO FICCION
19.23 €

Antonio Machado, Juan Ramón Jiménez, Federico García Lorca, Miguel Hernández. La obra definitiva sobre los insignes poetas, de la mano del hispanista de mayor reconocimiento.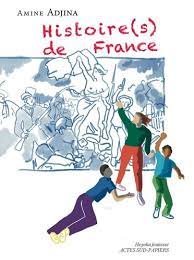 Histoire(s) de France
Amine Adjina illustrations de Marthe Péquignot
Editeur Actes Sud Papiers
Collection Heyoka jeunesse
Distributeur UD Union distribution
1 vol. (107 p.) ; illustrations en couleur ; 18 x 13 cm
ISBN 9782330157647
Paru le 6 octobre 2021
Disponible, Broché 12,00 EUR

Trois enfants aux origines sociales et culturelles variées racontent l'histoire de France en valorisant son cosmopolitisme et en rappelant la richesse de la différence.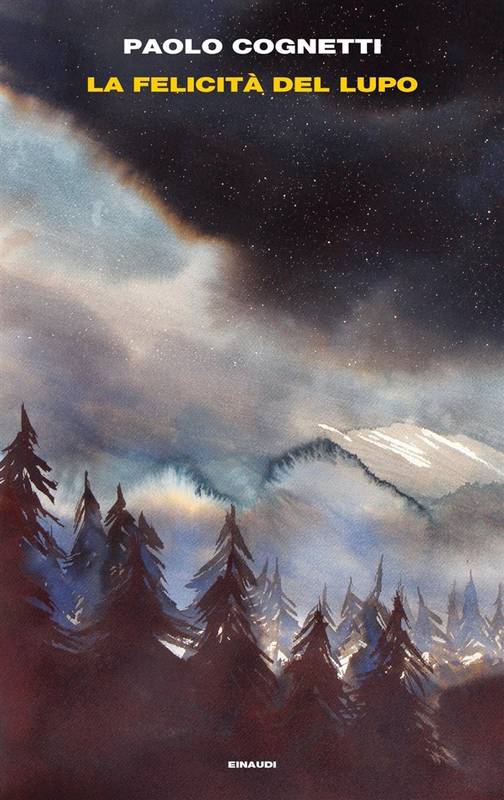 La felicità del lupo
Paolo Cognetti
Autore: Cognetti Paolo
Codice Ean: 9788806249878
Editore: Einaudi Collana: Supercoralli
Tipologia: Rilegato
Data pubblicazione: 26/10/2021
Pagine: 152 Soggetto: NARRATIVA
18 €
Lo scrittore italiano consegna una nuova canzone d'amore alle montagne e, forse soprattutto, ai loro liberi abitanti.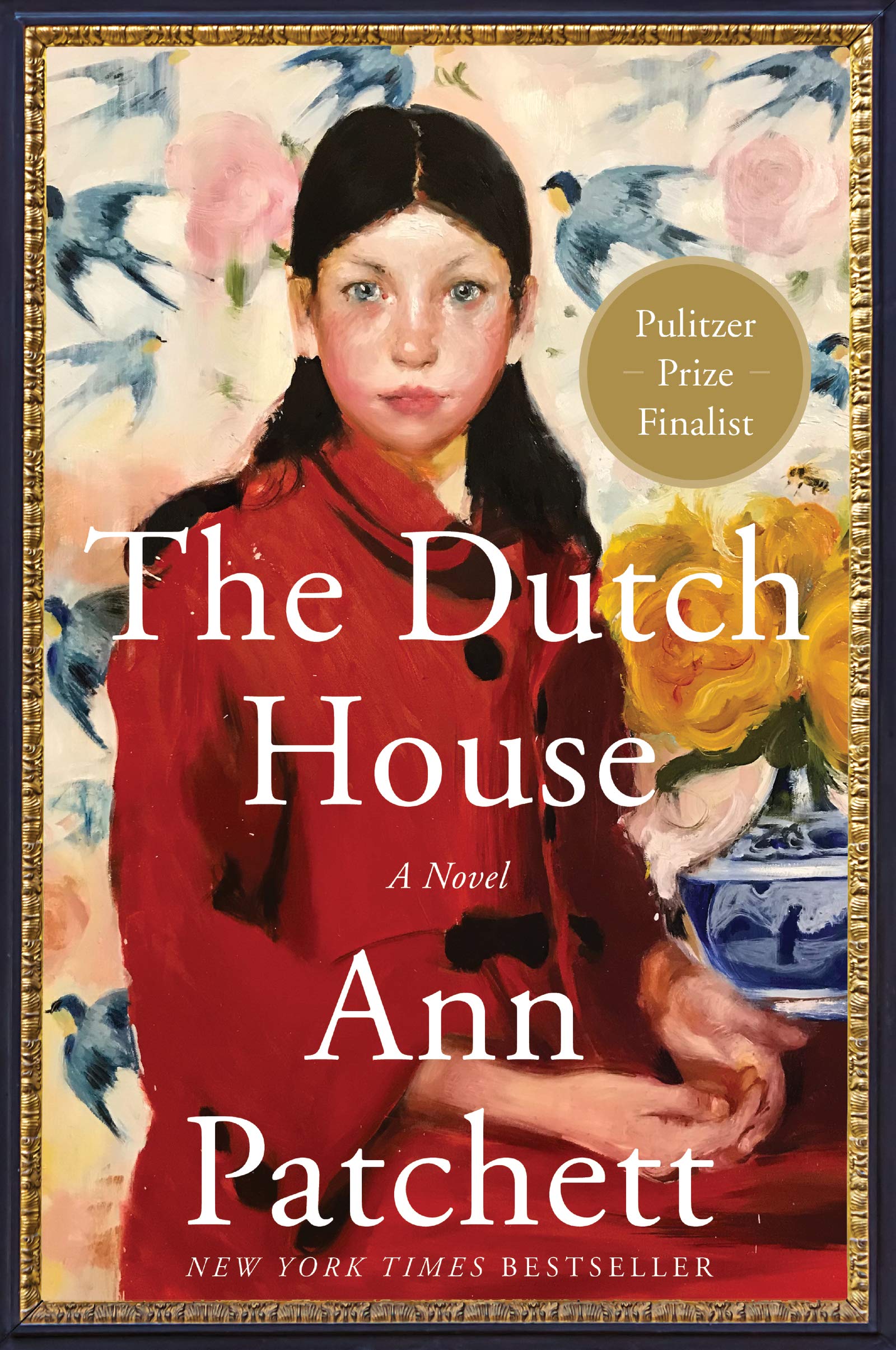 The Dutch House
Patchett, Ann
Publisher: Harper Perennial
INGRAM
EAN: 9780062963680
Pub Date: January 05, 2021
Binding: Paperback
$17.00 US

Set over the course of five decades, the New York Times-bestselling author's latest is a dark fairy tale about two smart people who cannot overcome their pasts. "Subtle mystery, psychological page-turner, Patchett's latest is a thriller." Washington Post. (A paru en VF éd Actes Sud Février 2021)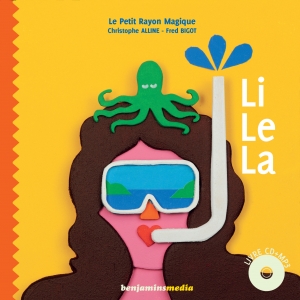 Li Le La
Illustrateur : Christophe ALLINE & Compositeur : Fred BIGOT
Éd benjamins media
Distrib. Harmonia mundi
EAN 9782375150801
1 vol. (48 p.) ; ill en couleur ; 27 x 27 cm ; 1 CD audio format MP3 (50 min)
Paru le 18 mars 2021
Cartonné 17,00 EUR

Li Le La est le deuxième livre de comptines du Petit rayon Magique. Le joyeux tandem, qui a créé le fameux livre Tipi Tipi Ta, revient avec des comptines cette fois originales et sur le thème des iles. Illustrations toujours découpées-collées et musique toujours délicieusement électro. Coup de cœur printemps 2021 de l'Académie Charles Cros !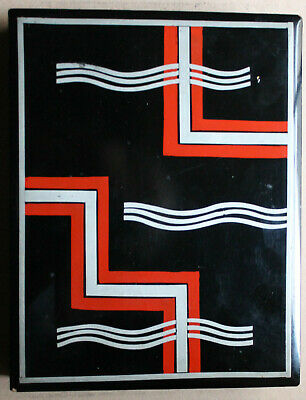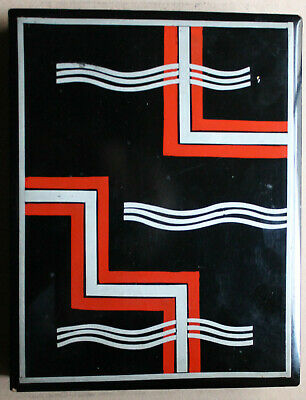 Jean Dunand
Félix & Amélie Marcilhac
Editeur Norma, Paris
Distributeur Belles lettres diffusion-distribution
1 vol. (400 p.) ; ill. en noir et en couleur ; 31 x 25 cm
EAN 9782376660361
À paraître le 8 octobre 2020
Cartonné 85,00 EUR
Une découverte de la vie et de l'œuvre de J. Dunand, sculpteur, dinandier, orfèvre, laqueur, relieur et architecte d'intérieur, l'une des figures les plus importantes du mouvement Art déco. (couverture pas encore connue)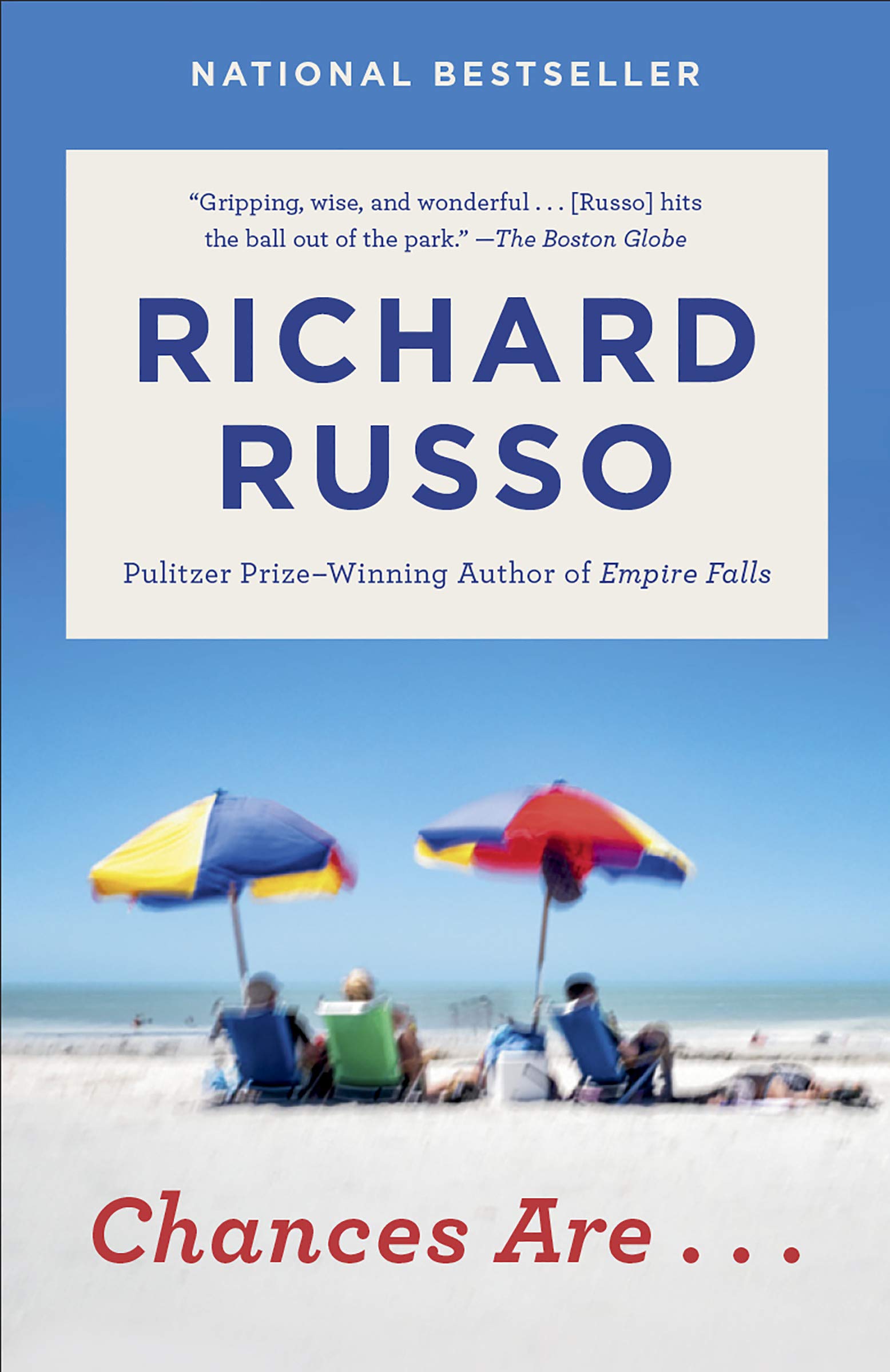 Chances are…
Richar Russo
Publisher: Vintage
Binding: Paperback
Pub Date: July 07, 2020
EAN: 9781101971994
US SRP: $16.00 US


This novel is, at heart, less a mystery than an evocation of what happens when its characters discover that 'the membrane separating sympathy from pity could be paper thin. The cloud of remorse that hangs over the novel can be affecting precisely because these old friends have so much difficulty articulating their emotions. Will they be able to open up to whatever the future holds?" - The New York Times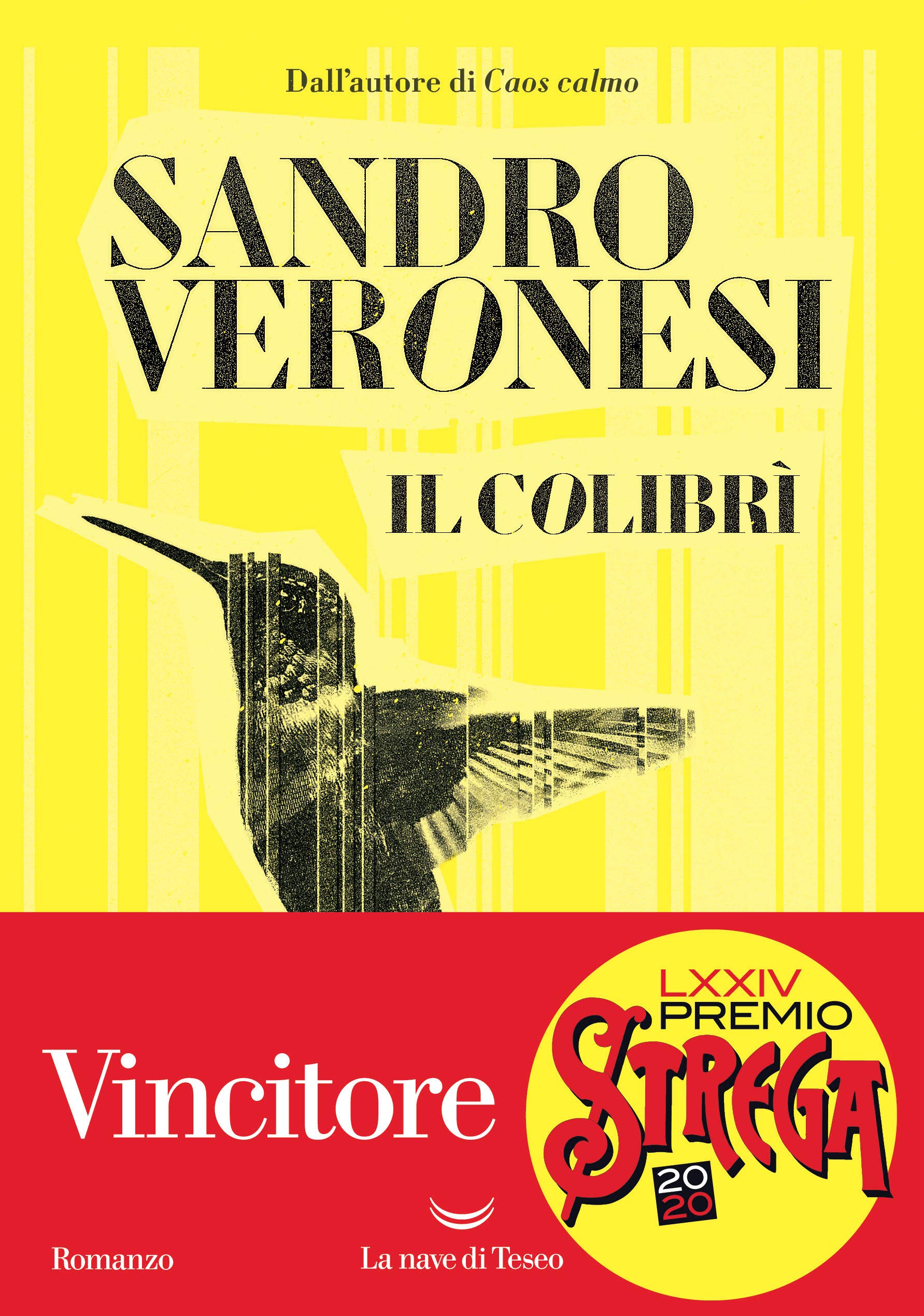 Il colibrì
Sandro Veronesi
Editore: La nave di Teseo
Collana: Oceani (77)
Data pubblicazione: 24/10/2019
Pagine: 368
Soggetto: NARRATIVA CONTEMPORANEA
Codice Ean: 9788834600474
20 €
Il libro vincitore del Premio Strega 2020. Marco Carrera, il protagonista del nuovo romanzo di Sandro Veronesi, è il colibrì. La sua è una vita di continue sospensioni ma anche di coincidenze fatali, di perdite atroci e amori assoluti...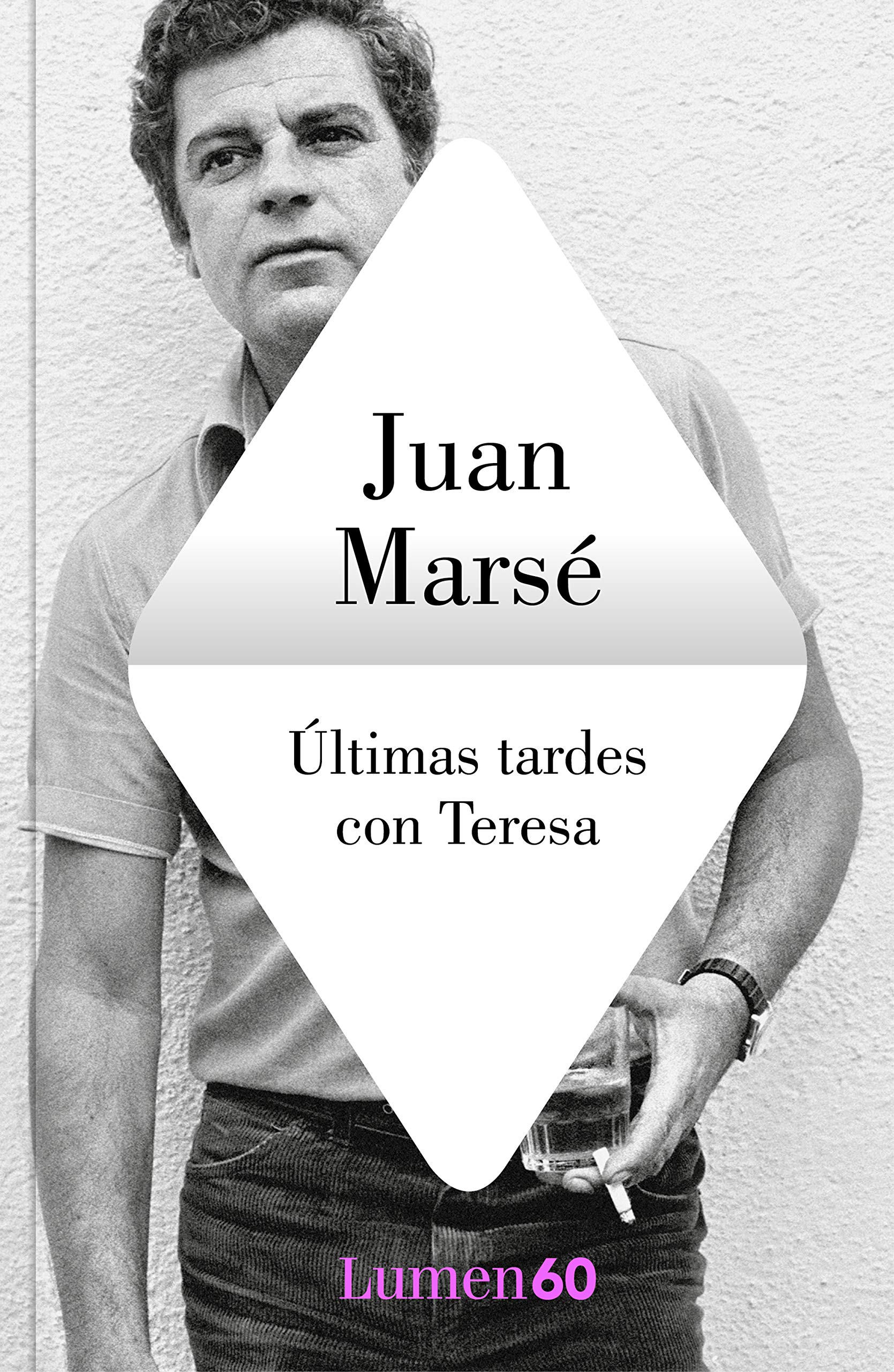 ULTIMAS TARDES CON TERESA
Juan Marse
EDITORIAL: LUMEN
IDIOMA: CASTELLANO
Fecha de edición: 06-02-2020
EAN: 9788426408563
16.25 €

«Últimas tardes con Teresa es una obra maestra. Y lo es porque sobrevive a su tiempo y, en cierto modo, al autor mismo.»Arturo Pérez Reverte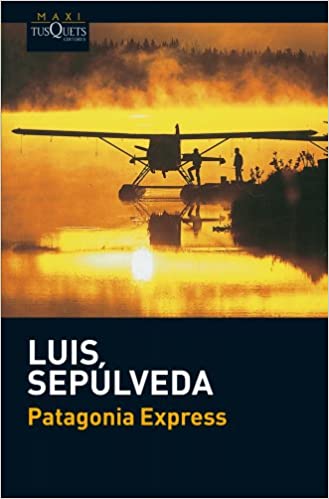 PATAGONIA EXPRESS
Luis Sepulveda
EDITORIAL:MAXI TUSQUETS
COLECCIÓN: LUIS SEPULVEDA
IDIOMA: CASTELLANO
Fecha de edición :01-02-2011
EAN: 9788483835784
7.64 €
Los muchos miles de lectores de Luis Sepúlveda ya conocen su gran pasión: viajar,á deambular por el mundo, observar a sus gentes y escuchar sus historias...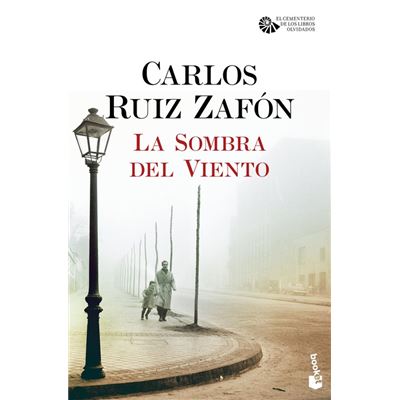 La sombra del viento
CARLOS RUIZ ZAFON
EDITORIAL: BOOKET
COLECCIÓN: BIBLIOTECA CARLOS RUIZ ZAFON
IDIOMA: CASTELLANO
Fecha de edición: 01-09-2016
EAN: 9788408163435
10.53 €
«Todavía recuerdo aquel amanecer en queámi padre me llevó por primera vez a visitaráel Cementerio de los Libros Olvidados.»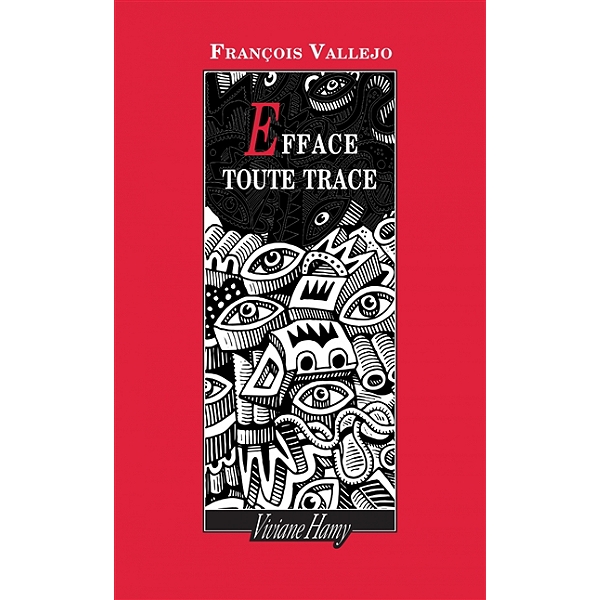 Efface toute trace
François Vallejo
Éditeur Viviane Hamy, Paris
Collection Contemporains
Distributeur Harmonia mundi
À paraître le 3 septembre 2020
1 vol. (320 p.) ; 21 x 13 cm
EAN 9791097417970
Broché 19,00 EUR

Une série de meurtres frappe de riches collectionneurs. Pris de panique, les membres de leur groupe mandatent le narrateur, un expert, pour enquêter sur ces étranges incidents. Tout converge vers les créations d'un certain Jv. Ce dernier a dissimulé une véritable toile de maître dans une série de copies parfaites de chefs-d'œuvre destinées à être détruites. Au collectionneur de la reconnaître.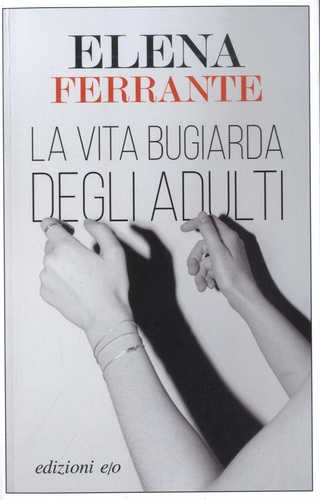 La vita bugiarda degli adulti
Ferrante Elena
Editore: E/O
Collana: Dal mondo
NARRATIVA MODERNA E CONTEMPORANEA
Data pubblicazione: 07/11/2019
Codice Ean: 9788833571683
Pagine: 336
19 €
Ferrante riesce a raccontare non solo il presente ma anche l'infanzia della protagonista e la giovinezza dei suoi genitori, la fine degli anni Settanta, le illusioni, le pose, i miti di quegli anni con la stessa lucidità con cui, nell'Amica Geniale, ci aveva portato negli anni del boom e poi nei decenni successivi.» – Lara Crinò, La Repubblica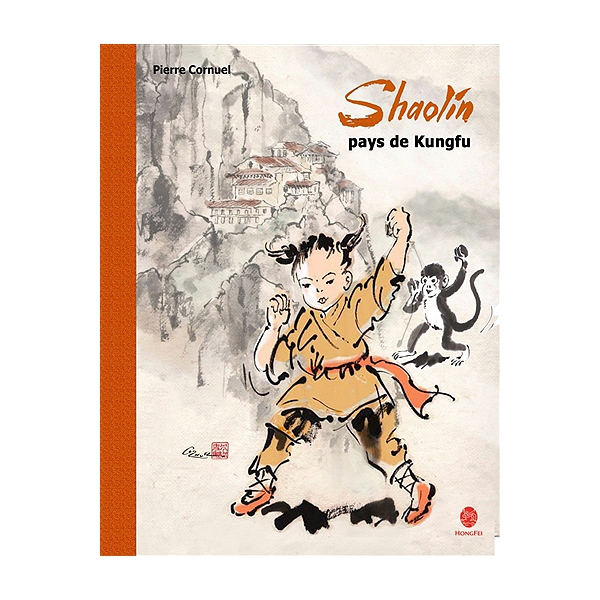 Shaolin, pays de kung-fu
Pierre Cornuel
Editeur Hong Fei cultures, Amboise (Indre-et-Loire)
Distributeur : Harmonia mundi
ISBN : 978-2-35558-165-6
À paraître le 16 janvier 2020
1 vol. (44 p.) ; illustrations en couleur ; 32 x 25 cm
Genre Jeunesse / Albums à partir de 4 ans
Cartonné 16,90 EUR

Dans la Chine ancienne, un village est attaqué et pillé par des brigands. La petite Mengmeng s'enfuit dans la forêt mais, dans sa course, elle tombe et perd connaissance. A son réveil, elle se trouve dans un monastère où est enseigné le kungfu. Epaulée par le jeune KunYi, elle commence à apprendre cet art martial, bien décidée à progresser afin de pouvoir transmettre son savoir aux villageois.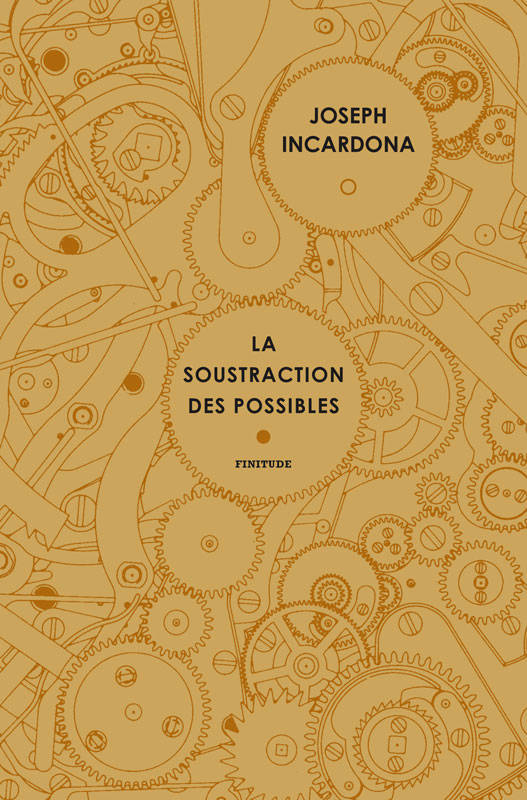 La soustraction des possibles
Joseph Incardona
Editeur : Finitude, Bordeaux
Distributeur : Harmonia mundi
Paru le 2 janvier 2020
1 vol. (400 p.) ; 22 x 15 cm
ISBN 978-2-36339-122-3
Littérature française contemporaine
Disponible, Broché 23,50 EUR

Genève, 1989. Svetlana est une ambitieuse cadre bancaire, Aldo est un professeur de tennis, un peu gigolo. Ils s'aiment mais veulent toujours plus d'argent. Ils préparent alors un casse sans se douter qu'ils ne sont que les marionnettes de puissances féroces au coeur de la finance internationale.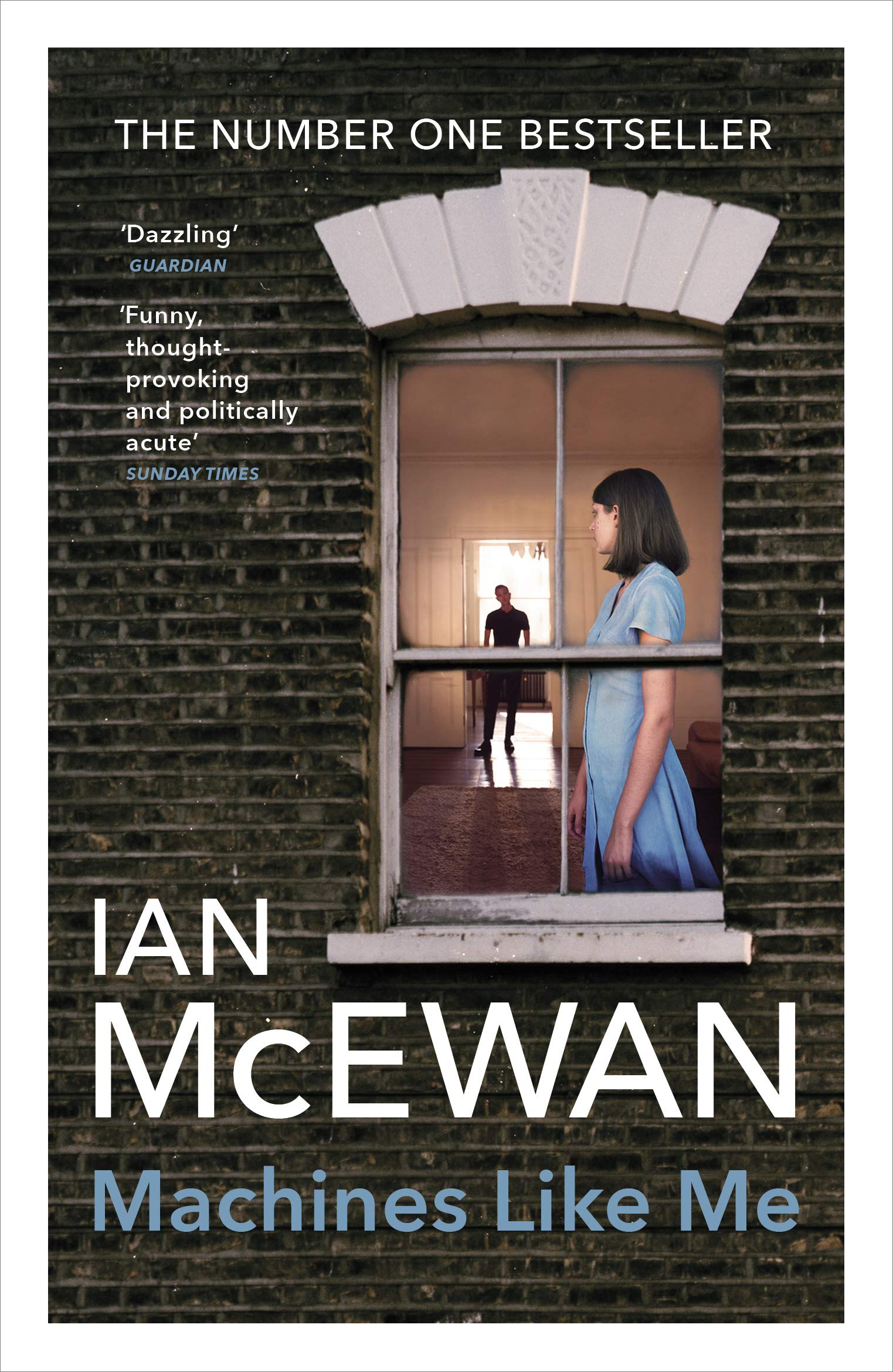 Machines Like Me
Ian McEwan
Publisher: Vintage
ISBN: 9781529111255
Publication Date: March 2020
Dimensions: (H) 198mm, (W) 129mm, (D) 24mm
Page Count: 320
8.99£
'Funny, thought-provoking and politically acute… In this bravura performance, literary flair and cerebral sizzle winningly combine' Sunday Times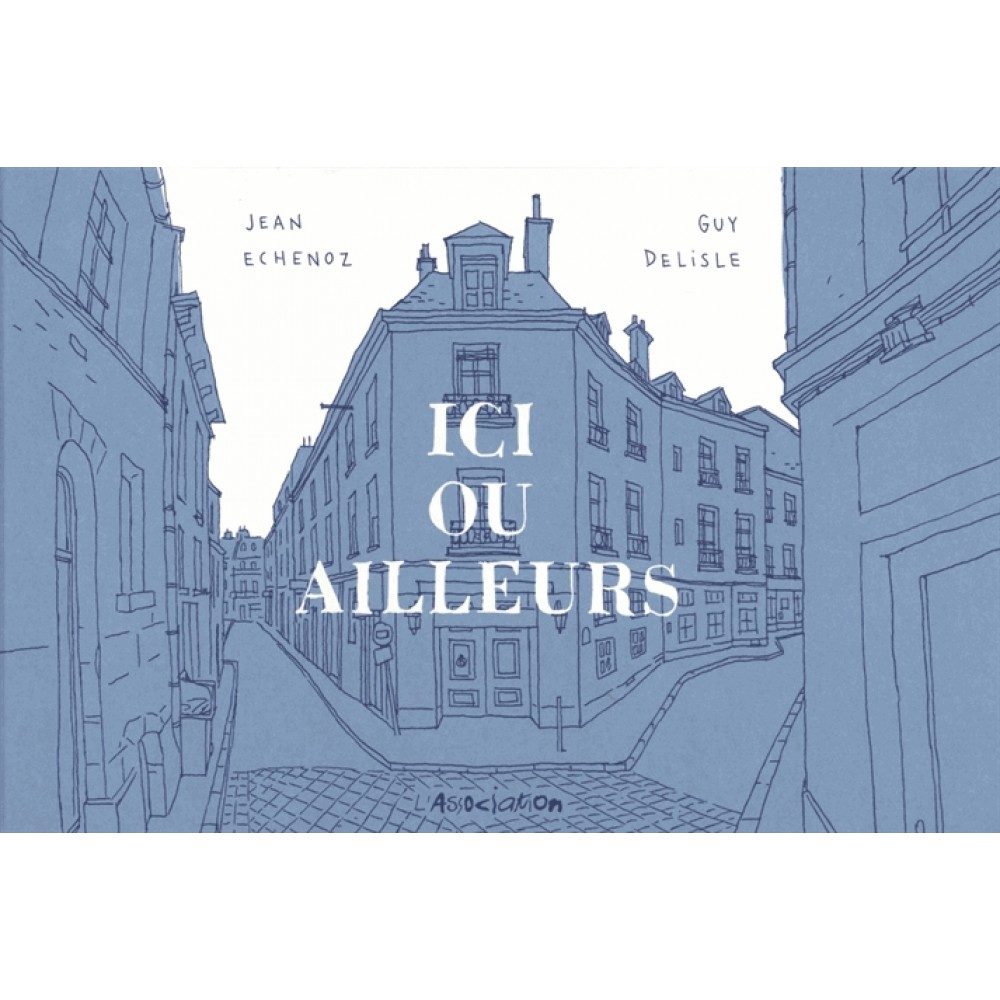 Ici ou ailleurs
Echenoz, Jean & Delisle, Guy
Éditeur : L'Association, Paris
Distributeur Belles lettres diffusion-distribution
EAN : 9782844147455
Bandes dessinées / Albums
Relié 1 vol. ; ill. en noir et blanc ; 16 x 25 cm
Paru le 21 août 2019 - 19,00 €
Guy Delisle propose une promenade au gré des rues citées dans l'œuvre de Jean Echenoz, en illustrant les textes de l'écrivain. Situés le plus souvent à Paris, les scènes qui s'y déroulent et permettent au lecteur d'y pénétrer et de s'approprier les lieux.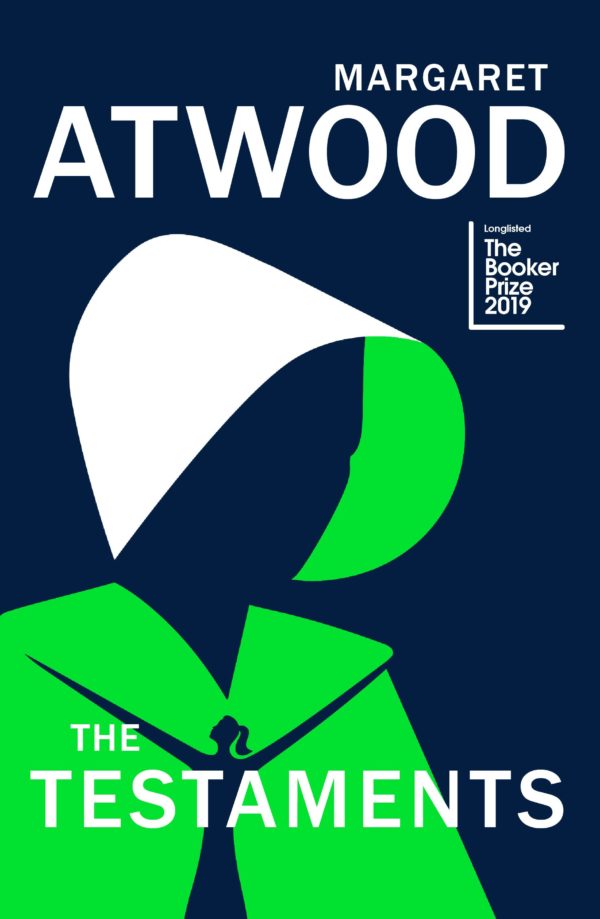 Testaments: The Sequel to The Handmaid's Tale
Margaret Atwood
Publisher: Vintage
Series The Handmaid's Tale
ISBN: 9781784742324
Publication Date:10-sept.-2019
Weight: 900 grams
Dimensions:(H) 240mm, (W) 156mm, (D) 38mm
Page Count:432
20£

In this brilliant sequel to The Handmaid's Tale, acclaimed author Margaret Atwood answers the questions that have tantalised readers for decades.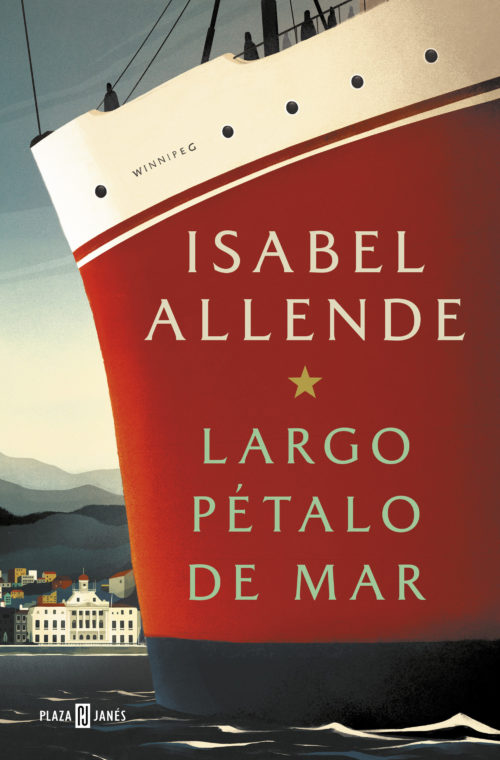 LARGO PETALO DE MAR
ALLENDE, ISABEL
Editorial: PLAZA & JANES/DEBATE
EAN: 9788401022418
Colección: Exitos
Encuadernación: Tapa dura con sobrecubierta
384 páginas - castellano
Fecha de edición: 01-05-2019
Ficción contemporanea
22.02 €
La fascinante nueva novela de Isabel Allende.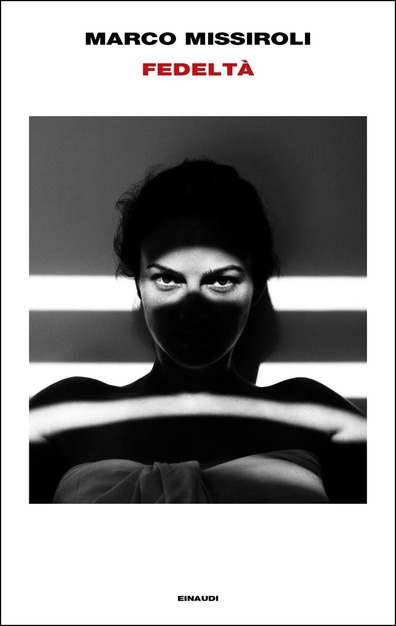 Fedeltà
Missiroli Marco
Editore: Einaudi
Collana: Supercoralli
Codice Ean: 9788806240172
Data pubblicazione: 12/02/2019
Pagine: 224
Soggetto: NARRATIVA MODERNA ITALIANA
19 €

«Che parola sbagliata, amante. Che parola sbagliata, tradimento».
Romanzo vincitore del Premio Strega Giovani 2019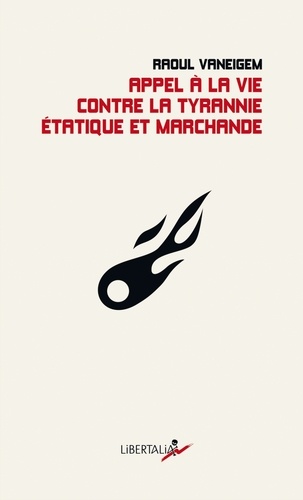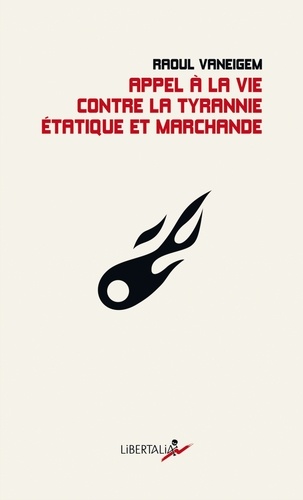 Appel à la vie contre la tyrannie étatique et marchande
Raoul Vaneigem
Éditeur : Libertalia
ISBN : 978-2-37729-089-5
Paru le 2 mai 2019
1 vol. (87 p.) ; 18 x 11 cm
Broché 8,00 EUR
Un manifeste en faveur de la liberté humaine et de la sauvegarde de la planète, menacées par le libéralisme économique et la prédation.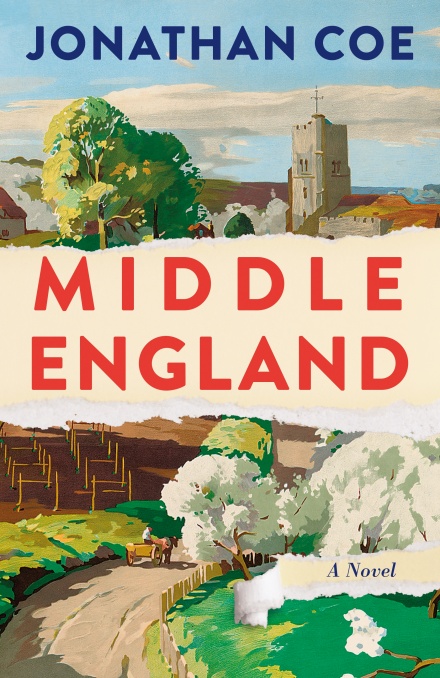 Middle England
Jonathan Coe
ISBN: 9780241983683
Imprint: Penguin Books Ltd
04-juil.-2019
Classifications: modern fiction
302 grams
Dimensions: (H) 178mm, (W) 148mm, (D) 28mm
Page Count: 432 - 8.99 £
The country is changing and, up and down the land, cracks are appearing - within families and between generations.... "A comedy for our times" Guardian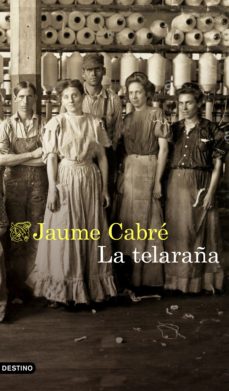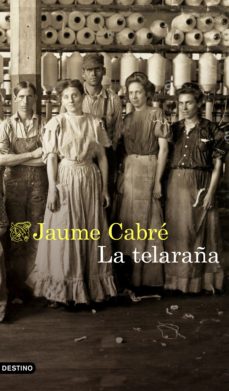 La telaraña
Jaume Cabré
Ediciones Destino
EAN: 9788423355792 IDIOMA: CASTELLANO
Materia: FICCION CONTEMPORANEA
Tapa blanda
Fecha de edición: 18-06-2019
288 páginas; 23x13 cm
16.35 €
Una combinación de intriga, sorpresa y enigmas a la que se añaden las complicaciones de un marco histórico irrepetible: la semana trágica.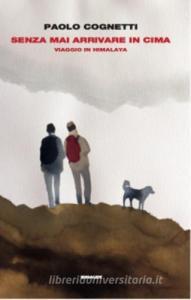 Senza mai arrivare in cima
Paolo Cognetti
Codice Ean: 9788806243685
Editore: Einaudi Data prevista 22/10/2019
Collana: SUPER COR. ITA.
Tipologia: Libro
Soggetto: NARRATIVA MODERNA E CONTEMPORANEA (DOPO IL 1945)
Lordo 10,00 €
Un racconto di viaggio, una storia di amicizia, una meditazione sul camminare in montagna.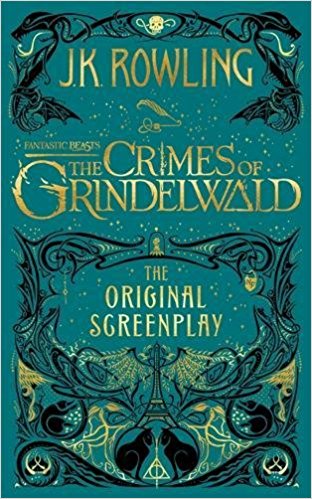 Fantastic Beasts: The Crimes of Grindelwald – The Original Screen play
JK Rowling
ISBN: 9781408711705
Imprint: Little, Brown
16-nov.-2018
Classifications: Film scripts & screenplays 
568 grams
Dimensions:(H) 222mm, (W) 138mm, (D) 30mm
Page Count: 304 - 16.99 £
J.K. Rowling's five-film Fantastic Beasts adventure series continues with the original screenplay for Fantastic Beasts: The Crimes of Grindelwald. The new addition to Rowling's five-part "Fantastic Beasts" series, in which Newt is enlisted by Albus Dumbledore to thwart the plans of the escaped Grindelwald.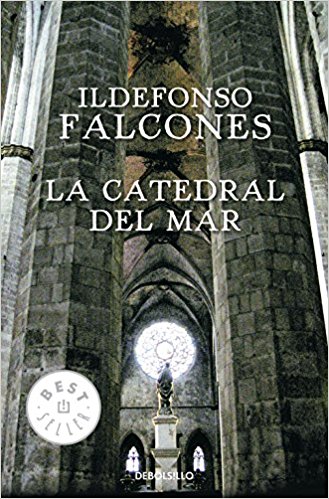 La Catedral del mar
Ildefonso Falcones
Nº de páginas: 192 págs.
Encuadernación: Tapa dura
Editorial: RANDOM COMICS
Lengua: CASTELLANO
ISBN: 9788417247058
25/10/2018
16.30 €
El best seller de Ildefonso Falcones en una novela gráfica para todos.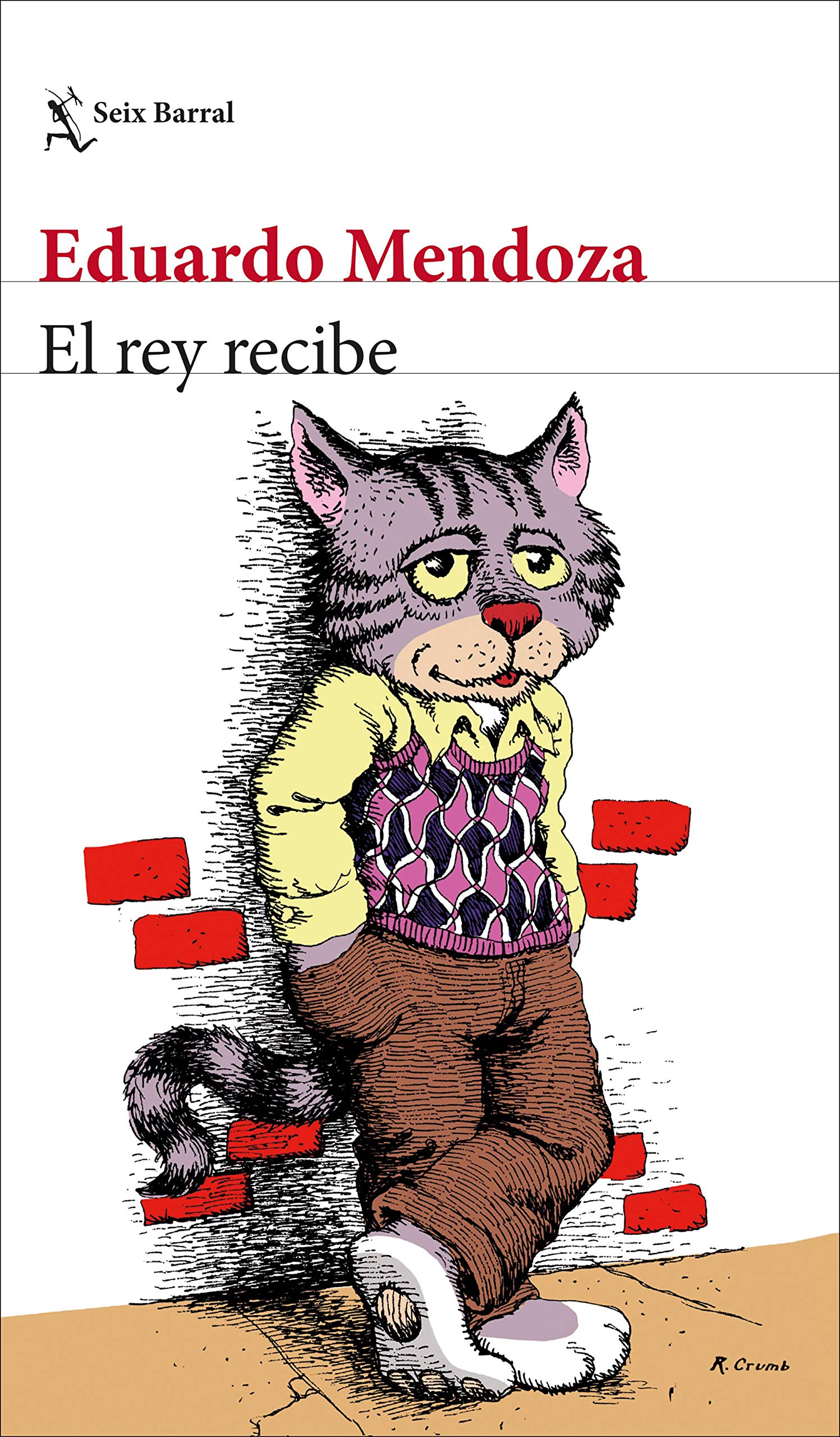 El rey recibe
Eduardo Mendoza
Editorial: SEIX BARRAL
EAN: 9788432234071
IDIOMA: CASTELLANO
Fecha de edición: 04-09-2018
Precio: 19.71 €
Con la conocida unión de maestría narrativa y refinamiento estilístico del autor, personajes reales e imaginarios, típicos del universo de Eduardo Mendoza, se dan la mano en esta novela, brillante inicio de la trilogía Las Tres Leyes del Movimiento.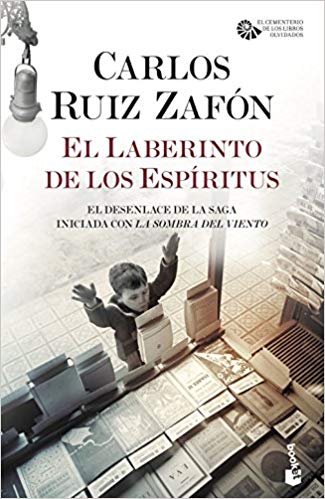 El Laberinto de los Espíritus
Carlos Ruiz Zafón
BOOKET Dto. (26.0%)
EAN:9788408195252
COLECCIÓN:BIBLIOTECA CARLOS RUIZ ZAFON
IDIOMA:CASTELLANO
Fecha de edición:04-10-2018
FICCION MODERNA Y CONTEMPORANEA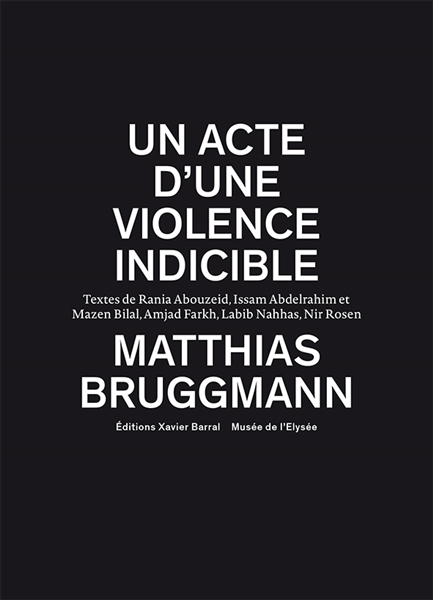 Un acte d'une violence indicible 
Matthias Bruggmann
Textes de Rania Abouzeid, Issam Abdelrahim, Mazen Bilal et al.
18 octobre 2018
1 vol. ; illustrations en noir et en couleur
Ed. X. Barral, Paris

Musée de l'Elysée, Lausanne (Suisse)
ISBN 978-2-36511-186-7
Relié 39 €
Le photographe propose une approche plastique et documentaire du conflit Syrien, qu'il a débutée en 2012. Alternant photos de téléphones portables prises par des miliciens combattant l'Etat islamique et ses propres clichés, il invite à réfléchir sur la perception occidentale de la photographie en zone de guerre et sur le rôle du photojournalisme.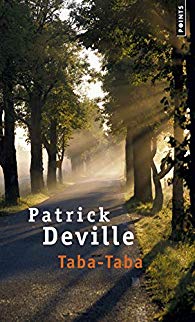 Taba-Taba
Patrick Deville
Points, n° 4845
1 vol. (447 p.)
Illustrations en noir et blanc
18 x 11 cm
23/08/2018
8,10 €
Ayant vécu huit ans au lazaret de Mindin, hôpital psychiatrique face à Saint-Nazaire administré par son père, un homme se souvient de sa vie d'enfant boiteux parmi les internés dans les années 1960.
Bacio feroce
Roberto Saviano
Genere: Narrativa moderna e contemporanea
Editore: Feltrinelli
Collana: I Narratori
Data uscita: 12/10/2017
Pagine: 400
Formato: brossura
EAN: 9788807032615
Listino: € 19,50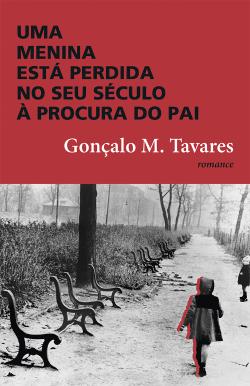 Uma Menina Está Perdida no Seu Século à Procura do Pai
Gonçalo M. Tavares 
ISBN: 9789720046987
Editor: Porto Editora.
Idioma: Português
Dimensões: 152 x 235 x 18 mm
Encadernação: Capa mole
Páginas: 200
Ano: 2016/11
14,62 € 20%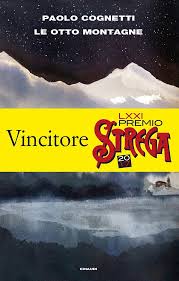 Le otto montagne
Cognetti Paolo
Codice Ean: 9788806239831
Editore: Einaudi
Collana: Super ET
Tipologia: Libro Tascabile
Data pubblicazione: 23/10/2018
Soggetto: NARRATIVA MODERNA E CONTEMPORANEA (DOPO IL 1945)
13,00 €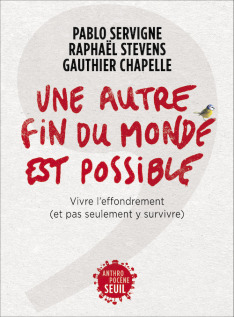 Une autre fin du monde est possible – 
Vivre l'effondrement (et pas seulement y survivre)
Pablo Servigne, Raphaël Stevens, Gauthier Chapelle
Essais

Anthropocène

Date de parution 18/10/2018

19.00 € TTC

336 pages

EAN 9782021332582
Le choix de notre génération est cornélien : soit nous attendons de subir de plein fouet la violence des cataclysmes à venir, soit, pour en éviter certains, nous prenons un virage si serré qu'il déclencherait notre propre fin-du-monde-industriel.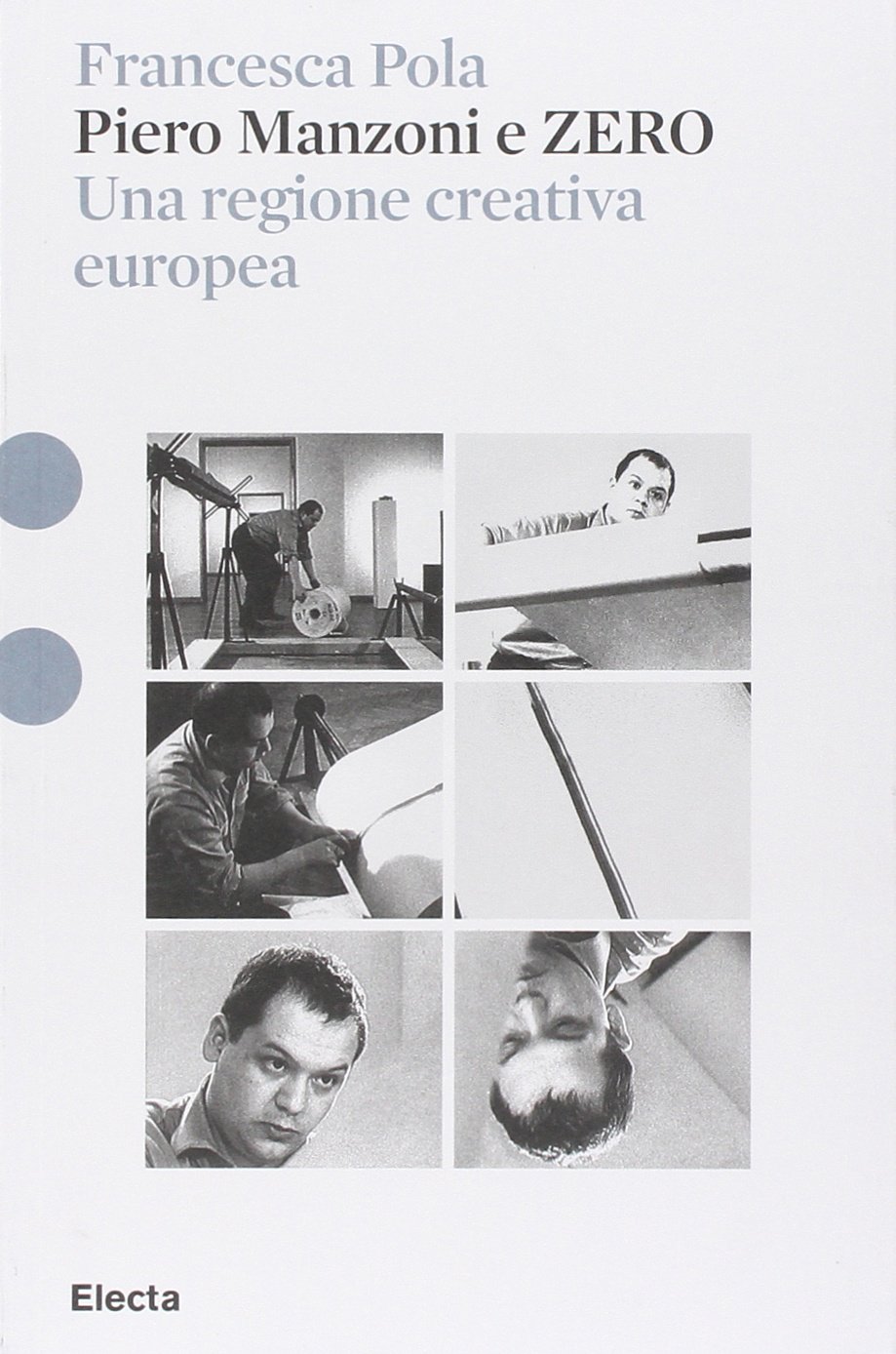 Piero Manzoni and ZERO – A European Creative Region
Francesca Pola
Format 15 x 23
Binding paperback with flaps
Pages 152
Year of publication 2018
ISBN 9788891819345
Language English
Publisher Electa
English edition.
22 €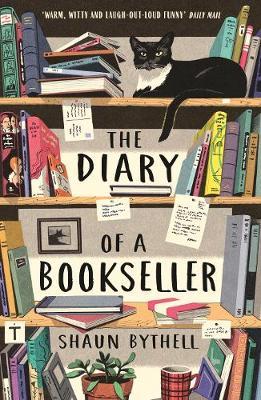 Diary Of A Bookseller
Shaun Bythell
Profile Books Ltd Book / Paperback Publication
Date:27-sept.-2018
8.99£
14689 - SEPTEMBER 18 BN 46%
9781781258637

Shaun Bythell reports from life behind the counter at Scotland's biggest second-hand bookshop in witty and humorous form, capturing the quirks of the eccentrics and book fans who pass through or work alongside him. Applies a compassionate and affectionate slant to the rhythms of small-town life, interspersed with "Black Books"-esque laughs.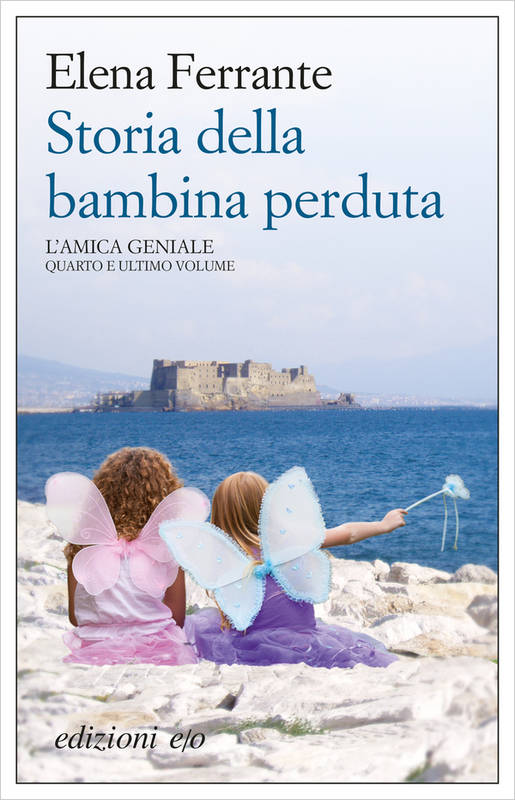 Storia della bambina perduta
Elena Ferrante
Ed. e/o - juin 2015 - ital.
Broché - 460 p. - 19.50 €
ISBN 9788866325512
Il ultimo volume dell Amica geniale. Si vous êtes accros à cette grande saga italienne, ne vous reste plus qu'à vous mettre à l'italien car le tome 4 ne sortira pas avant 2018 en français..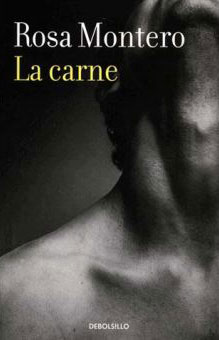 La carne
Rosa Montero
Ed Debolsillo - sept 2017
Tapa blanda - Castellano - 240 pag.
ISBN 9788466337656 - 9,57 €
Una intriga emocional que nos habla del paso del tiempo, del miedo a la muerte pero tambien de la esperanza...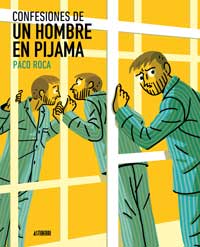 Confesiones de un hombre en pijama
Paco Roca
Ed. Astiberri - Castellano
Cartoné, color - 64 p. - sept 17
ISBN 9788416880232 - 12,00 €
Paco Roca firma la conclusión de la trilogía que tendrà su versión en el cine antes de fin de 2017...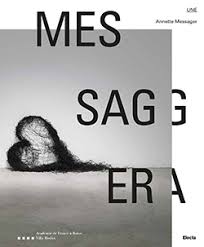 Catalogo della mostra Villa Medici Roma
Annette Messager
Ed. Electa - trilingue Ital/Inglese/Francese
78 p. - ill. a colori - Aprile 2017
ISBN 9788891813367 - 22,00 €
Diario intimo di Annette Messager dedicatto a Villa Medici.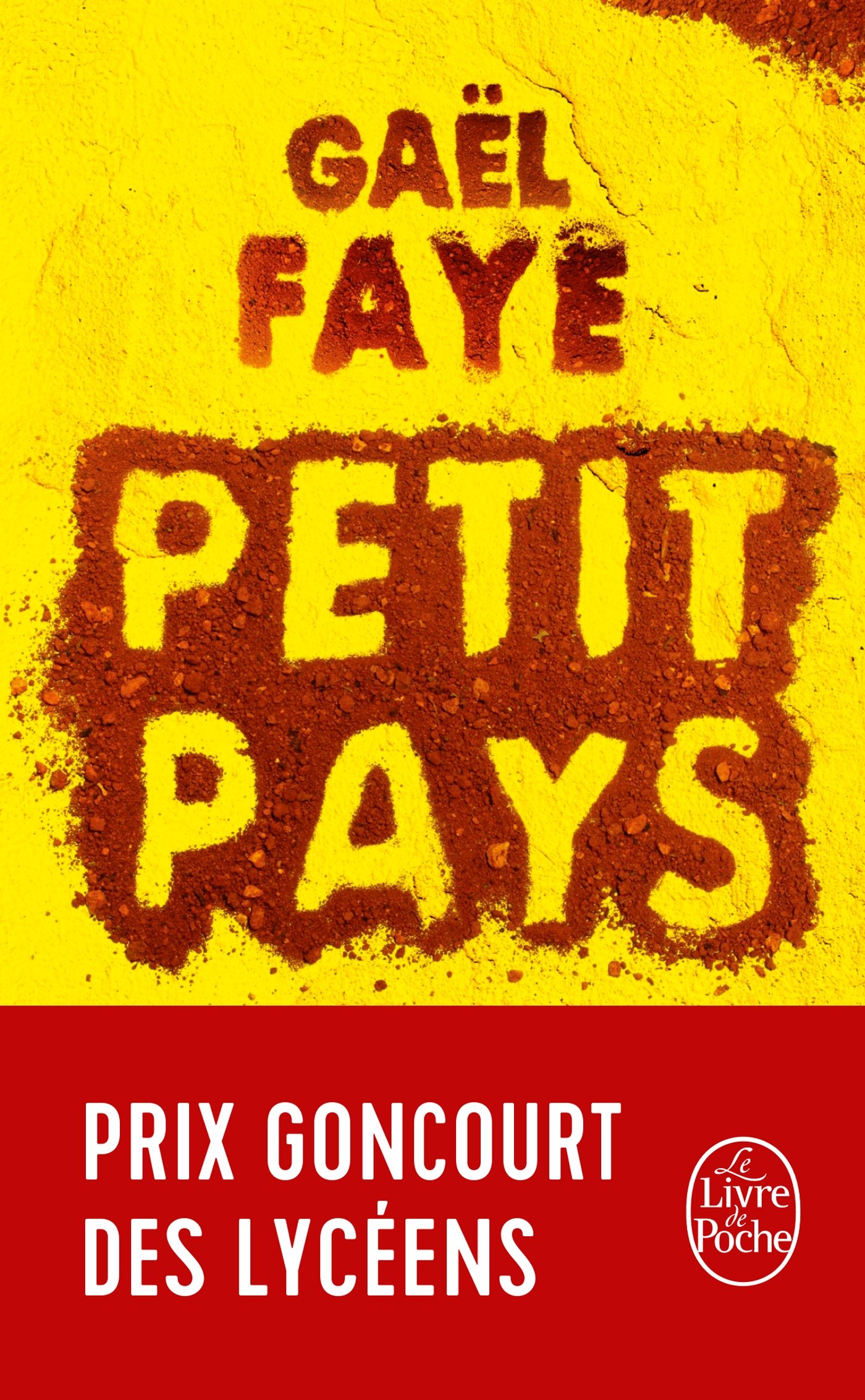 Petit pays
Gaël Faye
Ed. Livre de poche - Aout 2017 - Fr
224 p. - 18 x 11 cm - 7,10 €
ISBN 9782253070443 - Goucourt des Lycéens
On connaissait déjà les talents de rappeur, compositeur-interprète de Gaël Faye... Petit pays, premier roman raconté sans pathos, avec fluidité, douceur et poésie nous a bouleversé.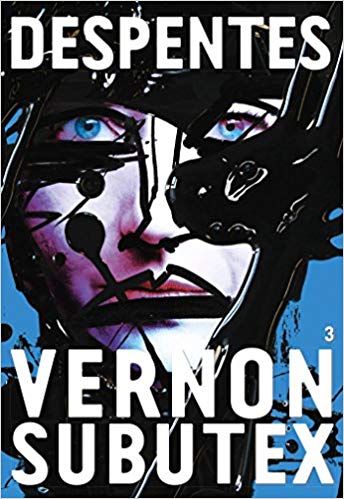 Vernon Subutex, vol. 3
Virginie Despentes
Ed. Grasset - 24 mai 2017
398 p. - 21 x 14 cm - Fr - 19,90 €
ISBN 978224686126 - Broché sous jaquette
Le troisième et dernier volet des aventures de notre disquaire SDF Vernon Subutex, sans doute le plus trash des trois volets, le plus incisif qui ne laisse pas indemne...